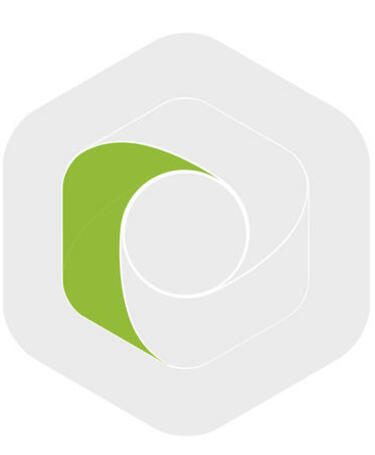 The Competency Framework for Auditors – Part 6: Objective evaluation
Published: 26 Jul 2017
In the final part of our series, Richard Green, CQP MCQI, explains how auditors can determine if an organisation has a culture of objective evaluation.
So far in this series we have considered the role of the management systems auditor in answering the CQI Competency Framework governance questions, 'Is management intent defined?' and, 'Is management intent fit for purpose?' We have also explored the auditor's contribution in providing assurance to the organisation's stakeholders that the management system is operating effectively and is delivering its intended outcomes.
Most recently we shifted our focus to improvement, identifying how the auditor can determine whether an organisation is committed to continual improvement and redefining its management intent. In this, the last of the series, we present the auditor with the final question underpinning the CQI Competency Framework, 'Is there a culture of objective evaluation?'
Objective evaluation
Let's start by considering the characteristics that an organisation with a culture of objective evaluation is likely to display. We would expect the organisation to evidence that it is using appropriate methods to understand its stakeholder needs and in order to identify any changes to the organisation's context, including changes to the market, customer requirements and other factors impacting on the organisation.
This insight should then be being used to develop appropriate measures of operational performance and product/service quality across the organisation. Analysis and evaluation of the results of these measures will then be utilised to inform fact-based decision-making and to help with establishing priorities for change, the nature and magnitude of change required, as well as to how best to achieve the required changes through the development of the organisation's people, processes, tools, technologies and/or infrastructure.
As auditors, we recognise that Sub Clauses 9.1, 9.2 and 9.3 of Annex SL-based management systems all relate to the gathering of insight, the 'check' element of the Deming Cycle. This accumulated learning then forms an input into Clause 10, 'Improvement', the 'act' part of the cycle.
"As auditors, we recognise that Sub Clauses 9.1, 9.2 and 9.3 of Annex SL-based management systems all relate to the gathering of insight"
Sub Clause 9.1 requires the organisation to determine what needs to be monitored and measured in order to ensure that the intended outcomes of its management system are achieved, and that the performance and effectiveness of the management system as a whole can be identified. The organisation must additionally determine methods and timings for its monitoring, measurement, analysis and evaluation activities.
Sub Clause 9.2 requires the organisation to gain insight on the operation of its management system by means of conducting planned audits. The audit results must be reported to management and any necessary corrections or corrective actions implemented without undue delay.
Sub Clause 9.3 requires the organisation's top management to consider an overview of the management system based on the bringing together of performance information spanning the entire system.
"Is the organisation complying with clause 9 because it has to or because it wants to?"
As all three of these sub clauses require the organisation to retain documented information, it should be relatively straightforward for the auditor to determine whether objective evaluation is taking place. The more difficult part of our question to answer is is there a 'culture' of such evaluation.
To the extent that a common definition of culture is simply 'the way we do things around here', then the answer is going to be 'yes' if the organisation is able to evidence they meet the requirements of Clause 9. But to truly appreciate whether there is a culture of objective evaluation requires an understanding as to why the organisation is choosing to behave in this manner. Is it complying with clause 9 because it has to or because it wants to? For me a culture of objective evaluation only exists if the latter is true.
Auditing: much more than compliance
While the provision of assurance that an organisation is meeting its stakeholder requirements will forever be central to the audit role, this series of articles has sought to convey that there is so much more that an auditor can (and should) be contributing to the organisation(s) that they serve than simply confirming compliance.
We have learned that irrespective of whether the auditor is a first, second or third party assessor, they also have an important part to play in ensuring sound governance and in driving improvement.
Auditors are perfectly positioned to determine how these functions are currently operating and to identify any concerns or failings, and we must then be ready to 'act with fortitude' (ISO 19011:2011 Clause 7.2.2, 'Personal Behaviours') when risks, issues or opportunities come to light. This isn't always easy, doing what is right as opposed to taking the path of least resistance requires courage and conviction. The fact that 'Leadership' lies at the very centre of the CQI Competency Framework, however, reinforces the message that all quality professional, including management system auditors, must be able to effect necessary change if they are to truly add value.
Richard Green, CQP MCQI, is the CQI representative for ISO 17021-3, ISO 19011 and ISO 45001, and managing director of Kingsford Consultancy Services
Make the transition
It's time to make the transition to ISO 9001:2015 with our first-class training courses.
Member only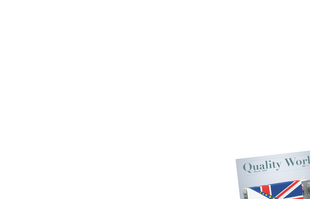 This article is free to access for a limited time only. Only CQI and IRCA members receive access to all content.
Find a course near you
Search our database of global training partners for a certified training course in a location near you.