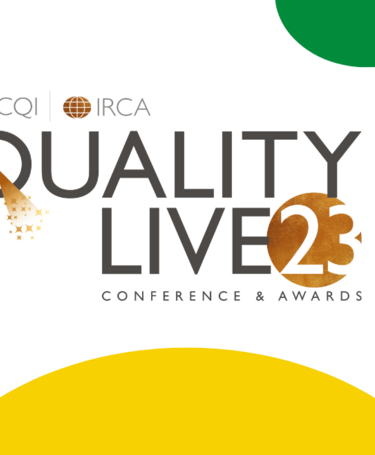 Quality Live 2023: Conference and awards
CQI's one-day hybrid event, including the sixth International Quality Awards 2023, brought together thought leaders and quality professionals. This year's conference explored three key topics affecting the profession: Competitiveness, People and Innovation.
The CQI's inaugural Quality Live event took place yesterday, 15 June 2023, in London, and this year for the first time featured a full conference programme of presentations, panel discussions, and interactive workshops. As well as launching the CQI's Profession Map, the event then culminated in the Winner's Ceremony, announcing the winners of the International Quality Awards 2023.
With 30 expert speakers and panelists, 238 in-person attendees and a further 80+ online, Quality Live was a significant event exploring the opportunities and challenges facing the quality profession.
This year's event would not have been possible without the support of our industry partners, AWE, BAM, Leonardo, Mott MacDonald and UKAS. Learn more about our partners here.
The conference concluded with the International Quality Awards, which saw the celebration of excellence in the quality profession, as eight winners collected awards that recognise and reward the contribution of quality professionals, teams and organisations across the globe.
Watch our highlights video from this year's Quality Live
Partner with us for the next event
If you are interested in sponsoring our next event, please contact our Event Manager Katie Steingold
Meet our partners

Learn more about the organisations partnering with us for the 2023 event