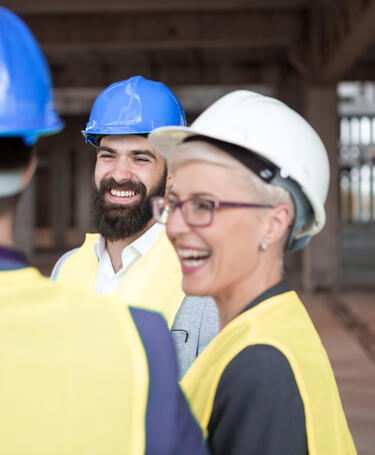 The CQI is committed to supporting management systems auditors to become certificated through IRCA. This helps them to demonstrate their professional competence.
IRCA Certification
The CQI's International Register of Certificated Auditors (IRCA), is the leading register for management system auditors.
IRCA certificated auditors are recognised as world leaders in their field. Join us and take advantage of all these benefits:
Recognition
Be recognised as a competent auditor. IRCA certificated auditors are highly valued by employers worldwide and have the highest standards of training and work experience.
Improve your professional profile. You'll become an IRCA certificated auditor and use the logo in your email signature and business documents. You'll also be listed on our online register which is widely used by employers to find auditors.
Earn more. On average, IRCA auditors have higher salaries than non-IRCA auditors.
Learning
Stay up to date, with our leading quality management magazine. You'll receive a digital version of Quality World quarterly.

Get access to our exclusive e-library, which provides access to thousands of journals, magazines and industry publications.

Access to valuable research and reports. CQI & IRCA members get free access to our latest reports such as ISO 45001:2018 and ISO 19011:2018.

Get the latest news and insights from the auditing world in your inbox with IRCA's monthly Knowledge e-newsletter, as well as the IRCA Networks e-newsletter on how IRCA is influencing the profession.
Development
Get support to take your career to the next level. Our Quality Careers Hub features a host of tips and tools, information and advice, learning guides, and quality jobs.

Develop your knowledge and skills with CQI & IRCA Mentoring. Our mentoring programme is designed to match less experienced with more experienced members. Whether you want to become a mentor, mentee, or both, it's a great two-way learning process.

Plan and track your CPD. Our structured continuing professional development (CPD) scheme helps you develop your career skills.

Use the CQI & IRCA's unique Competency Framework. It's a rigorous and established way to plan your career and set out how you add value to your business.
Networking
Collaborate with your peers on Quality Connect. Our member-only platform is a space for all CQI & IRCA members to discuss topics, share experiences and virtually network across industry and location.

Connect with your local quality community. CQI & IRCA have a network of 30 UK local branches and three international branches, which put on regular events.

Get to know other experts. Join one of our Special Interest Groups (SIGs) including our Audit SIG to learn from peers and share best practice.

Discuss the hottest quality issues with 10,000 other auditing professionals in our IRCA members' LinkedIn group.
If you have any questions or want to contact our membership team, please fill out our enquiry form.
Find your IRCA grade
Take our quiz to find out which auditor grade you may be eligible for