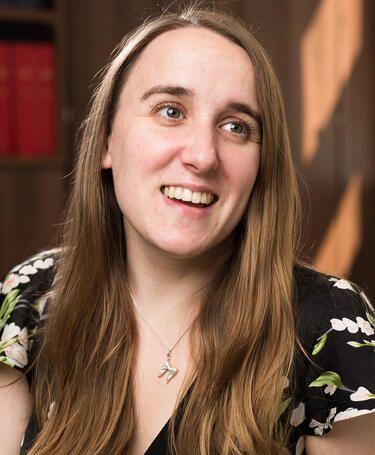 Answers to your frequently asked questions about CQI & IRCA membership, from regrading, to fees and CPD.
Where can I find my membership number?
Your membership number should appear in all correspondence and invoices from the CQI or IRCA and is visible in the top-left corner of the members' area home page. IRCA members can also find it on their certification card.
If you cannot find your membership number, please contact us.
How can I update my details?
To update your details, please log into the Members' Area and go to the Personal Information page or contact us directly for support.
How do I make a complaint or appeal against a decision?
To make a complaint about the CQI/IRCA or one of its associated members or organisations visit the How to make a complaint page.
I am a CQI student member and I haven't received a copy of Quality World magazine in the post.
Student members do not receive a printed copy of Quality World as part of their membership. You can access it online through our Members' Area.
I no longer wish to receive a hard copy of Quality World.
CQI members can choose to only receive the digital copy of Quality World by opting out of the hardcopy under the My Preferences section of the members' area.
Can I use the CQI / IRCA logo?
Logos are available to both CQI and IRCA members depending on the grade held. Please visit the Logos page in the members' area to find out more, download logos, and read our terms of use.
What do I need to do to get my transition training shown on my IRCA record?
Send evidence of your IRCA Accredited transition training to [email protected]
When and how often do I need to submit my CPD?
We encourage all our CQI and IRCA members to undertake and record CPD. However, it is compulsory for all IRCA members regardless of grade and for our CQI members at chartered level to complete and record CPD.
For more information about what CPD is, how to record it, and our approach to CPD, visit our CPD guidance page.
How much CPD am I required to do?
There is no specified minimum number of hours that you have to meet. However, you should undertake sufficient CPD to maintain your professional competence and enable you to achieve your personal professional goals. For guidance, an active quality/auditing professional would expect to spend at least 25 hours a year on CPD and would probably have around three or four key learning objectives.
What is regrading/upgrading?
Regrading means moving up to a higher grade of membership. Each grade has its own set of requirements that you will need to meet in order to be awarded the grade.
You can regrade at any time during your membership. In order to regrade you will need to submit an online regrade application in the members' area and pay a one off non-refundable regrade fee to cover our administrative and assessment costs.
Why should I regrade?
Regrading allows you to match your grade with your skills and experience and hold a grade that makes you stand out from the competition and demonstrates your professional capabilities. It may also give you access to additional benefits such as post-nominal letters, logos, and certificates.
How do I regrade?>
Find out how to regrade:
I am retired can I maintain my membership?
CQI members are able to remain a member of the institute at a reduced retired rate if they have stopped working.
Currently, we do not offer a retired rate for IRCA membership, this is because IRCA is a working register of members. However, if you are an IRCA member and wish to retain your link to the CQI/IRCA you may transfer to the CQI retired Affiliate grade.
I am retired – can I maintain my CQI chartered status?
Yes, it is possible to be a Chartered Quality Professional and retired. In order to do so you will simply need to agree to maintain your CPD. There is no set amount of CPD required, it is for you to determine the level of CPD appropriate to your current professional responsibilities. It may be appropriate to set an objective that you can meet by regularly reading Quality World and other relevant industry publications and taking part in branch meetings. If you have any questions, get in touch with our membership team.
What is recertification?
Every five years IRCA certificated auditors may be asked to recertify in order to demonstrate that they have been maintaining the knowledge, skills, and experience necessary to hold their IRCA grade and remain on the IRCA register. The process involves the submission and review of audit and CPD logs.
Find out more on our recertification page.
How much are the membership fees?
Membership fees for the CQI & IRCA depend on the grade you hold. Find out more:
Which payment methods do you accept?
Payments can be made by direct debit, debit/credit card (VISA/Mastercard), or BACS. To see our full payment options and bank details please visit our Ways to pay webpage.
Can I pay by Direct Debit?
Yes, Direct Debit is quick and easy. Direct Debit payment is available via the Members' Area. Simply log in to the Members' Area and set up a UK Direct Debit or Euro SEPA mandate in a few short steps.*
*We reserve the right to update our exchange rate for members who pay through SEPA (Euro) direct debits.
Can I pay my membership in monthly instalments?
Unfortunately, this is not an option at this time.
I am currently unemployed can I get a reduction in my membership fees?
We have a concessionary rate for members who can prove they are in economic hardship circumstances. Please look at our discounted fees page for more information.
Will I get a receipt for my payment?
Yes, receipts are sent automatically to the registered email address within 24 hours of payment (please note this may take up to 72 hours if you have paid at a weekend or on a public holiday). Please check that the email address you're using is the one we have on file. If you are not sure, please contact us.
How can I get a copy of my invoice?
All invoices and receipts are also available to download from the members' area under the My Payments section
Why is there no VAT in my invoice?
The CQI / IRCA is a charity and therefore we do not charge VAT.
I'm having problems logging in online.
If you can't log in try using the Forgot Password or Forgot Username links on the login page to recover your details. If this doesn't work, please email the membership team with your details and we will reset your password for you.
My account has been locked out
If you enter your login details incorrectly three times your account will be locked. It will unlock after 30 minutes, at which point you can try to login again, use the forgot details links or contact us for help.
Join the CQI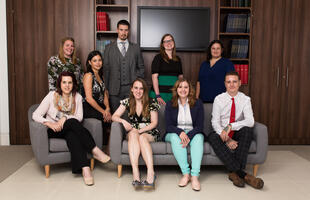 Show your colleagues you are serious about quality and gain unrivalled support in your career.
Applying for IRCA certification FAQs
Frequently asked questions about applying for IRCA certification – covering application requirements, training courses and how to record your audit experience.