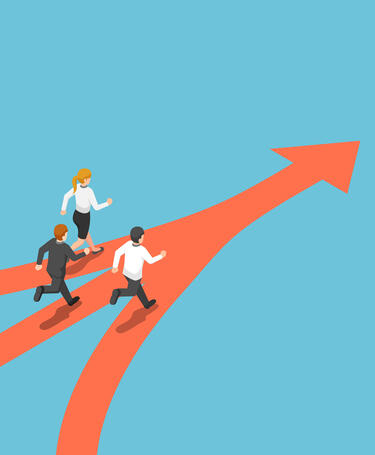 Continuing professional development (CPD) is an important part of your career and the CQI encourages its members to undertake CPD activity to support their development needs. We also ask that members keep a record of their CPD activity. Find out how here.
The CQI believes that continuing professional development (CPD) is a vital part of maintaining your skills as a quality professional. We encourage our members to undertake CPD activity to meet your developmental needs.
Recording your CPD
The CQI asks that members record their CPD activities as evidence that you are maintaining the knowledge, skills and experience appropriate for your membership grade, and to help you make sure you use your time effectively. Recording your CPD is recommended for all CQI membership grades and is mandatory for the Chartered Quality Professional grades. We request completed CPD logs from a sample of members on an annual basis.
You can record and manage your CPD in the 'My Professional Development' section of the Members' Area of this website.
If you keep your CPD records on CQI CPD forms that pre-date our online system, that is accepable. We can accept records submitted on forms from other bodies, provided that you can demonstrate you are identifying your own development needs and completing appropriate development activities. Please contact us to check that your method of recording CPD is appropriate.
What CPD activities are right for me?
The CQI's approach to CPD focuses on what you achieve from your learning activity, rather than the time spent, so we don't define a specific number of hours or CPD points for you to collect.
Quality professionals have varied careers and your development needs change as you gain more experience. The CQI uses a flexible approach to capture the wide range of CPD activities you can undertake. Our approach encompasses personal as well as technical skills and is fully flexible so that you can focus on activities that matter to you, and support your development needs.
Our approach is based on the CQI Competency Framework, which means your learning activity is benchmarked against the accepted industry standard of competence for the quality profession. The framework also provides a ready-made pathway to help you identify your career and personal development goals.
When you are planning your CPD, consider the following activities, all of which can contribute to your development aims and objectives:
Work experience, particularly new projects or initiatives
Volunteering in a professional capacity
On-the-job training
Completing qualifications
Short courses and workshops
Private studying such as reading or research
Mentoring and coaching
Attending events and conferences
Learning a new language
eLearning via webinars or distance learning.
If you're not sure how to go about choosing or doing CPD, our Plan, Do, Check, Act process gives you a structured approach to plan and record your activities: