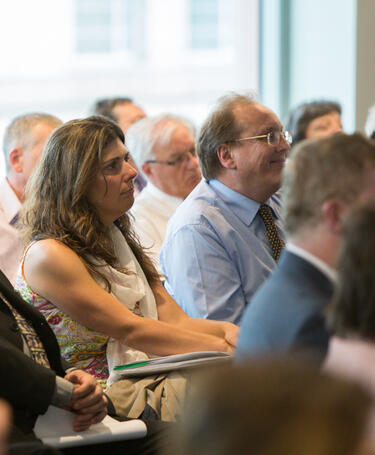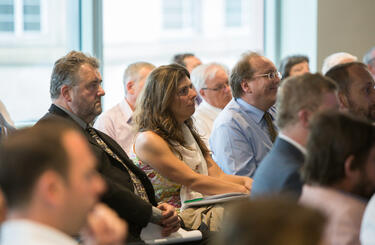 Quality professionals help organisations to deliver. We explain who they are and how they go about it.
Everyone in an organisation is responsible for quality – from the CEO to the intern. But not everyone can be a quality expert. It's important to have people who can provide the knowledge, tools and guidance to help everyone else play their part in pursuing excellence.
These people are called quality professionals. Their job is to make sure organisations deliver.
Quality professionals come in many guises. Some are generalists, some are specialists. Many will have titles such as quality manager, quality engineer, quality director or assurance manager, while others deal with quality as part of a broader remit. Some are concerned with the delivery of products and services, while some are part of the leadership of an organisation. Some are employed in-house, while others work outside the organisations they deal with.
What unites quality professionals is their dedication to protecting and strengthening their organisations by making sure that stakeholders' needs are met – and ideally, that their expectations are exceeded.
The CQI (Chartered Quality Institute) is the only chartered body dedicated to quality professionals. Our chartered members get to use the title of Chartered Quality Professional. IRCA (The International Register of Certificated Auditors) is a division of the CQI and is the leading professional body for management system auditors.
What quality professionals do
To put quality at the heart of their organisations, quality professionals focus on three specific areas, or competencies:
Strong governance: This starts with top management expressing a commitment to quality. Effective governance means making sure that the aims of management are crystal clear, that they reflect the requirements of stakeholders, and that the right people, policies and processes are in place to turn them into action.
Proper assurance: This ensures that the policies and priorities that have been decided on are being carried out properly, and that whatever is being produced – whether it's a product, service, or project – is meeting stakeholders' needs.
A culture of improvement: This means continually evaluating the organisation's performance to improve efficiency, eliminate waste, reduce risk, respond to changes and create new opportunities.
These three things are at the heart of the CQI's unique Competency Framework, which we developed to define the abilities that every successful quality professional needs. The Competency Framework can help you plan and progress your career, and can help employers to give the best support to their staff. It also forms the basis for the CQI's membership grades and training offering.
The measure of a quality professional's success is how well we:
Protect reputation: avoiding the potentially catastrophic risks of getting things wrong
Enhance reputation: maximising value for our customers and stakeholders
Improve profitability: eliminating unnecessary cost and waste and growing revenue
Drive change: contributing to the ongoing improvement of the organisation.
Quality professionals are recognised by colleagues as:
Agents for change: transforming processes, behaviour and culture
Guardians: protecting the business by identifying appropriate standards for business performance and assuring that they are met
Collaborators: working closely with leaders and managers
Leaders: creating, managing and improving the organisation's business process systems
Progressive: understanding the realities of managing organisations in dynamic environments
Holistic: looking across business functions and hierarchies to advocate a broad process and customer-centric view of the organisation
Professional: qualified by our professional institute, the CQI, and bound by a rigorous code of conduct.
Start your career in quality
Fantastic career opportunities await you in the quality profession.