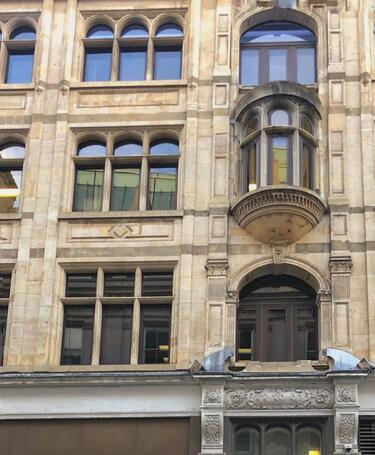 Championing excellence in product, service and organisational performance
The CQI is the professional body for experts in improving product, project and service quality. For more than 100 years, we've been championing organisational excellence by setting professional standards for quality management in the UK and globally.
With 18,000 members in 100 countries, we are the partner of choice for quality management practitioners and, through our International Register of Certificated Auditors (IRCA) certification, for systems audit professionals.
We're the only body that can award Chartered Quality Professional status. And our independence, global perspective and cross-sector outlook makes us trusted advisors to the UK and international Quality communities, industry and practitioners.
The CQI was granted Royal Charter in 2006, having demonstrated pre-eminence, public interest, stability and permanence. This was followed in 2007 by the power to confer individual Chartered status for quality management professionals.
Our Charter and Bye-laws constitute our governing document, setting out our charitable purpose, our powers and how we are constituted. To amend our Charter, we need approval from our individual corporate members, as well as approval from the Privy Council and endorsement from the Charity Commission.
Our mission
As a registered charity with a Royal Charter, our mission is to champion quality management for the benefit of society.
Ever since we were founded in 1919 as a technical inspection association, we've stayed true to the same fundamental mission: to improve the ability of organisations to deliver the very best for consumers and stakeholders. We're committed to developing and championing ways of improving the value of products, projects and services. This value helps organisations to be more competitive and achieve better results. It also contributes to a better quality of life for society.
Our vision
Our vision is a world in which organisations of all types and sizes thrive by providing outstanding value for customers, stakeholders and society.
The CQI will play a key part in achieving this through:
Collaboration – by working with business leaders, managers and specialists to adopt quality approaches that meet stakeholder needs and create competitive advantage
Promotion – by championing quality management as an evidence-based, outcomes-driven profession, recognised for helping organisations to learn, develop and prosper
Leadership – by growing the CQI into a leading global body for quality and auditing professionals, and supporting this community to continually improve, share expertise, and shape the future
Our values
Inclusion – we respect and value everyone, support each other to do our best, and collaborate to make a difference to society
Integrity – we act ethically, make decisions in the best interests of our stakeholders, and take ownership for our actions
Innovation – we invite new ways of thinking that challenge the status quo, help us to remain relevant and ensure we continuously improve
Diversity and inclusion in the quality profession
The CQI respects, appreciates and is committed to diversity and inclusion in all its aspects. As an employer, a professional body and a team of individuals we embrace what makes people different. This includes, but is not limited to, race and ethnicity, national origin, age, gender, disability, education, religion/belief and sexual orientation.
We recognise that simply having diversity within our organisation is not enough, so we also provide a safe, welcoming and positive environment of mutual respect for all. Our inclusive approach means we value everyone, within and outside of the CQI, and treat them equally, whether their differences are overt or more inherent. We also work together and support each other to meet the needs of our customers and stakeholders, and to achieve shared goals.
Our work in the area of inclusion is ongoing, and this extends beyond our place of work to our membership, the quality profession and society in general. The CQI's 2020-30 strategy includes the need "to embrace wider scopes of experience, skills and backgrounds", so we will continue to collaborate with industry and provide updates on our progress in future annual reports.
Become a member
Take your quality career to the next level by becoming a member of the CQI or an IRCA Certificated Auditor.
Become a member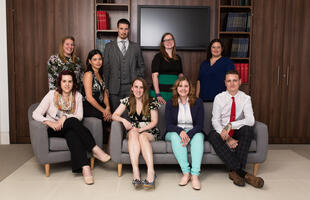 Take your quality career to the next level by becoming a member of the CQI or an IRCA Certificated Auditor.
Interested in training?
Take this quick quiz and find the training that's right for you.