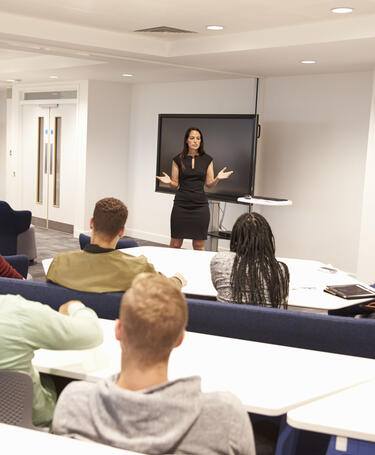 With CQI and IRCA Certified Training (formally IRCA Certified Training), you can choose from three levels of quality and auditing courses to develop your skills whatever your career stage, wherever you are in the world.
Our certified training follows a natural pathway so that you can progress through the levels and keep developing your skills and knowledge. You can choose to do one individual course or select a pathway and move through the levels.
To enlarge the image below, click on the expand icon in the top right hand corner, then click on any course title to find out more about each course.
Our certified courses support you to meet the requirements of CQI membership or IRCA Certification. To find out more about how to apply and the requirements for each grade, click on the links below.
Chosen your course already?
Search our database of global providers for a CQI and IRCA Certified training course near you.
We have a large network of over 100 Approved Training Partners (ATPs) around the world that deliver our certified courses. To see the full list of all our ATPs, click the link below.