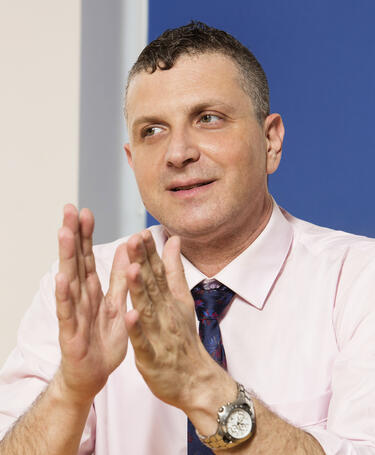 Upgrade my CQI membership
If you're an existing CQI member, you can upgrade to a higher membership grade as your career advances. Find out the requirements and how to apply.
The CQI is here to support you throughout your career in quality.
Our five membership grades each reflect a different level of experience and expertise. As you move forward in your career, you will be able to progress through the grades.
The grades of Student and Affiliate are for those at the beginning of their careers in quality. The three professional grades of Practitioner (PCQI), Chartered Quality Professional – Member (CQP MCQI) and Chartered Quality Professional – Fellow (CQP FCQI) require a certain level of experience and training, and allow members to use the CQI's exclusive postnominals after their name – recognised internationally as a benchmark of success.
We are the only organisation in the world that offers Chartered Quality Professional status.
Below are details of our three professional grades – click on the links at the bottom of the page to find out more and apply to upgrade. If you are not sure which grade of membership is best for you, use our handy Regrade Quiz to find out.
| GRADE | WHO'S IT FOR? |
| --- | --- |
| Practitioner (PCQI) | Practitioner membership is for those dealing with quality as part of a wider remit, or specialising in particular aspects of quality such as inspection, quality assurance or auditing. |
| Chartered Quality Professional – Member (CQP MCQI) | The grade of Chartered Quality Professional – Member is the gold standard for professionalism in quality. This grade is for experienced professionals whose main focus is on quality, including consultants. Members at this grade can exclusively use the letters CQP MCQI after their name. |
| Chartered Quality Professional – Fellow (CQP FCQI) | The prestigious grade of Fellow recognises those who have demonstrated a substantial achievement or contribution to the quality profession. Fellows of the CQI can exclusively use the letters CQP FCQI after their name. |