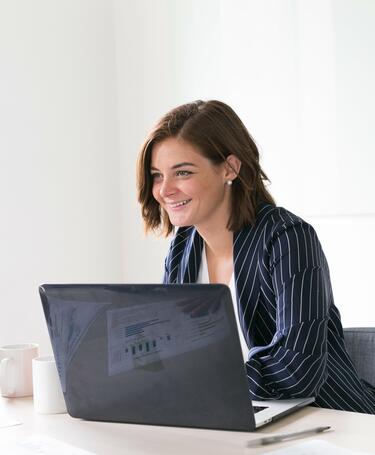 FAQs about IRCA membership
Answers to frequently asked questions about IRCA certification, from listings in the register, to regrading, transition training and fees.
GENERAL
What is my membership number?
Your membership number should appear in all correspondence and invoices from the CQI or IRCA, and on your IRCA certification card. If you cannot find it, please contact us.
How do I change my details?
To change your details, please log into the members area or contact us.
I'm having problems logging in online.
If you can't login or the password reset option isn't working, please email the membership team with your details and we will reset your password for you.
How do I make a complaint or appeal against a decision?
Please send an email to [email protected]. More information on making complaints and appealing decisions can be found here.
Why is my name not on the IRCA register?
If your IRCA membership is fully paid, your name should be on the register. If it isn't, please contact us so we can look into it for you.
My details in the IRCA register are incorrect. How can I correct them?
Please contact us with the correct details and we'll get it fixed for you.
Can I use the IRCA logo?
If you are an IRCA Certificated Auditor you can use the IRCA logo on your signature and stationery. You can find the IRCA logo to download in the members' section.
When will my certification card arrive?
Delivery times for IRCA certification cards are up to two weeks in the UK, four weeks in Europe and up to six weeks in the rest of the world. Cards are sent via standard delivery and unfortunately we cannot guarantee delivery times by local postal services.
What do I need to do to get my transition training shown on my record?
Send evidence of your IRCA Accredited transition training to [email protected].
GRADES
What is regrading?
Regrading means moving up to a higher grade of IRCA membership, eg from Associate Auditor to Auditor or from Auditor to Lead Auditor. Each grade has different requirements. You can regrade whenever you like – and if you do it at the same time as recertifying (which you need to do every five years), then there's no fee. Find out more on the Manage my IRCA certification page.
Why should I regrade?
Each membership grade is designed to reflect your career development and provide you with professional recognition. Regrading as you progress in your career gives you the recognition you deserve and shows that you are committed to your development. Find out more on the Manage my IRCA certification page.
How do I regrade?
Find out how to regrade on the Manage my IRCA certification page.
Do I need to send in records of my CPD and audits when I renew?
IRCA members only need to send CPD records every five years when they recertify – not when paying annual subscriptions every year.
FEES AND PAYMENT
How much are the certification fees?
Fees for IRCA certification depend on your current grade and your home country. Find out more here.
I have paid my subscription but have not received a receipt.
Receipts are sent automatically to the registered email address within 24 hours of payment (please note this may take up to 72 hours if you have paid at a weekend or on a public holiday). Please check that the email address you're using is the one we have on file. If you are not sure, please contact us.
Why is there no VAT in my invoice?
The CQI is a charity so we don't charge VAT.
If you have any questions or want to contact our membership team, please fill out our enquiry form.