CQI launches mentoring platform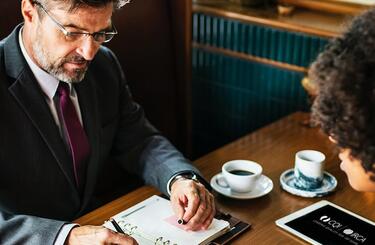 The CQI is proud to announce the launch of its first ever mentoring platform, a learning and development toolkit that offers a wide range of support materials to guide members through the mentoring process and the roles of mentor and mentee.
Whether you want to guide or be guided by another professional, mentoring is a great way to connect with people outside your network. It allows you to share and gain insights, give and receive advice, and use and develop your expertise.
Julian Jack, Membership Manager at the CQI, said: "After listening to our members, I am proud to share the CQI Mentoring platform. It is beneficial for those at the start of their career who want to reach their full potential and for members who have the experience and would like to give back and add value to the profession.
"There's much to be gained from being a mentor and being mentored. According to a statistic from Forbes, employees who have mentors are five times more likely to be promoted than those who do not, while mentors themselves get promoted six times more often than those who are not mentors."
By signing up to be mentored, you will learn more about the profession and yourself by tapping into a rich resource, improve your performance, and develop your career.
Signing up to be a mentor can help you to further build your skills and to play a part in someone else's career development, bringing professional and personal satisfaction. You can also use mentoring as a stepping stone to Fellowship.