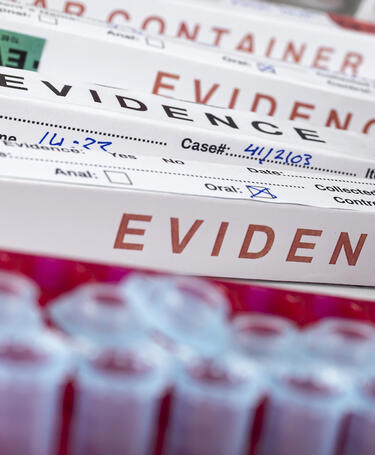 Intaforensics, first on ISO/IEC 17025 accreditation for forensic examination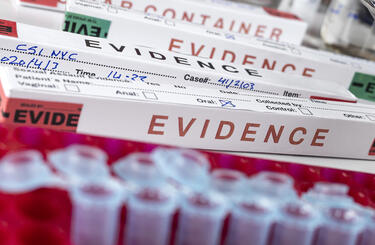 Published: 7 Mar 2023
IntaForensics has become the first organisation to be accredited by UKAS to ISO/IEC 17025 for its forensic cell site analysis activities.
Digital forensics is a vital and ever-expanding field, and one which must be carefully monitored to ensure it adheres to the highest standards required in criminal prosecutions.  
One branch of digital forensics is cell site analysis, which is used to establish if a mobile device has been used in a specific geographical location or address. This is done by a combination of cell site surveys, correlated with call data records (CDR) of a device that is attributed to a particular user, with the CDR obtained by law enforcement agencies from mobile network providers.  
Given the stringent standards required in forensics, ensuring that cell site analysis is regulated correctly is of vital importance. To find out which quality assurance mechanism should be used, the Forensic Science Regulator (FSR) ran two development pilot assessments.  
Following the second of these pilot schemes, which took place in 2021, UKAS confirmed that ISO/IEC 17025:2017 General requirements for the competence of testing and calibration laboratories is the most applicable standard for the accreditation of forensic cell site analysis.  
"This is so important for our work because the investigations we conduct provide evidence that feeds into the criminal justice system and that evidence must be of a standard that can be relied upon."

Kay Murfin, IntaForensics Group Head of Quality Management
In early February 2023, it was announced that digital forensics and cyber security organisation IntaForensics has become the first in Britain, and most likely the first in the world, to be accredited to ISO/IEC 17025 for such analysis.  
Kay Murfin, IntaForensics Group Head of Quality Management, says: "ISO/IEC 17025 specifies requirements for the competence, impartiality and consistent operation of laboratories conducting testing activities. Our defined scope of ISO 17025 accreditation enables IntaForensics to demonstrate that we operate competently and are able to generate valid results for those accredited activities as listed on our UKAS schedule of accreditation.  
"This is so important for our work, because the investigations we conduct provide evidence that feeds into the criminal justice system and that evidence must be of a standard that can be relied upon." 
The organisation has held accreditation for digital forensics since 2016, so was a natural fit for the pilot programme run by the FSR. 
"Over the years, we have extended our scope of accreditation to include a wide range of testing activities in the digital forensic laboratory," says Murfin. "We also hold accreditation to the Forensic Science Regulator's (FSR) Codes of Practice and Conduct (CoPC) for all activities listed on the UKAS schedule of ISO 17025 accreditation."  
The road to accreditation 
Years of hard work and due diligence went into achieving accreditation for cell site analysis, as Murfin outlines. "IntaForensics has established a robust quality management system (QMS) at the heart of its operations. This is critical for accreditation to ISO 17025, the FSR Code of Practice and Conduct, and the suite of certifications that we hold, as well. The QMS creates the foundations that support the technical operations and all the requirements defined by the standards such as validation of test methods, competency assessments of operational staff, equipment records, and much more.   
Murfin added that extending the scope of accreditation always involves a planned programme of producing the necessary documented procedures, and technical activities involving collaborated efforts from quality and technical members of staff. In addition, the nature of cell site analysis requires a combination of technical surveys at a variety of locations followed by robust analysis and reporting.  
Addressing risk management also plays a key part in maintaining standards. "From business continuity to assessing the impact of non-conforming work, the management of risk is used to ensure our processes are robust and sustainable," Murfin says. "IntaForensics has established a failure mode and effects analysis library to manage the risk assessment of our end-to-end service delivery, maintaining and updating these risk analysis databases is proactive and constructive in identifying threats and opportunities within the organisation." 
Delivering trusted results 
Achieving accreditation in cell site analysis means IntaForensics is assured in delivering trusted results that can be relied upon when they are needed most.  
Murfin considers that accreditation is important for any organisation conducting testing activities on behalf of their clients. It assures the validity of those test results and provides the client with confidence that they are dealing with a competent and skilled organisation. 
"Integrity and transparency are embedded in everything that we do here at IntaForensics, and this helps us with the stringent impartiality and confidentiality requirements of the standards. Accreditation provides a holistic framework to delivering assured services to our clients." 
UKAS accredits first organisation in the UK for forensic cell site analysis
Quality World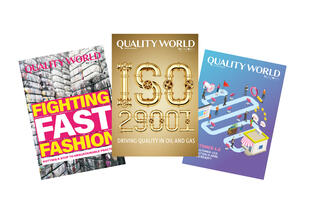 Get the latest news, interviews and features on quality in our industry leading magazine.
Become a member
Take your quality career to the next level by becoming a member of the CQI or an IRCA Certificated Auditor.