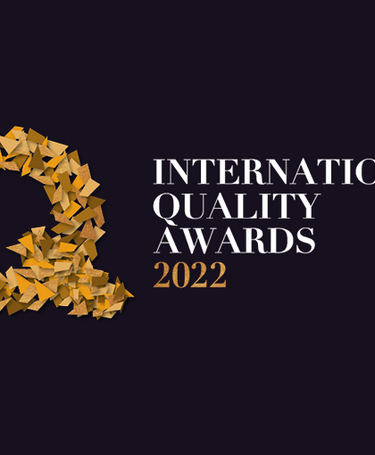 The International Quality Awards 2022: meet the partners
Meet our partners for the International Quality Awards 2022, organisations which are passionate about celebrating excellence.
Headline partner: LRQA

LRQA is a leading global assurance provider, bringing together decades of expertise in brand assurance, certification, cybersecurity, inspection and training, to help its clients negotiate a rapidly changing risk landscape.
Operating in more than 160 countries and recognised by over 30 accreditation bodies worldwide, LRQA covers almost every sector, and prides itself on the highest standards of quality and innovation as it helps clients to manage risk across the entire supply chain, drive operational improvements and build credibility with stakeholders.
Gold partner: UKAS
The United Kingdom Accreditation Service (UKAS) is the sole National Accreditation Body for the UK. Its role is to check that organisations providing conformity assessment services such as certification, testing, inspection and calibration services, are meeting a required standard of performance. The assessment criteria used by UKAS are internationally recognised as being the best indicators of accurate, impartial and consistent performance. UKAS accreditation demonstrates an organisation's competence, integrity and performance capability against internationally recognised standards.
For further information about UKAS accreditation please visit www.ukas.com
Gold partner and sponsor of the Digital innovation award: BAM Nuttall

BAM Nuttall is a leading civil engineering business, delivering design and construction services to create sustainable environments that enhance people's lives.
Our teams collaborate with public and private sector clients to create and maintain sustainable solutions - while delivering long-lasting social value for the communities we work in.
To help us deliver projects and services in a lean, green and more efficient way, we use the latest digital technologies and modern construction methods. We are committed to net zero carbon operations by 2030.
We ensure consistent performance through collaboration with our clients and supply chain, forging strong, strategic alliances that create value and deliver sustainable outcomes.
For further information about BAM Nuttall, please visit www.bamnuttall.co.uk/about/
Gold partner: Temple QMS

Temple Quality Management Systems was founded in 2010, to offer the very best in business improvement, consultancy and training services in the world of Quality and Business Management Compliance.

Based in Solihull, West Midlands, we've built an unrivalled reputation and global reach for our collaboration and innovation, working with some of the biggest brands in Automotive, Manufacturing, Aerospace, Construction, and Pharmaceutical.

We offer a vast range of online and face-to-face training courses certified by professional bodies such as CQI and IRCA, CILT (UK), helping our trainees to reach their goals and assist their organisations.

Operating your business and support network to run efficiently and adapt to change is a continuous challenge. The need for business improvement is a key characteristic of all successful organisations.

The Temple QMS team has hands-on industry experience in the application of our specialist subjects and the field of business improvement to support your next implementation. We are committed to creating an environment that is based on integrity and ambition, working together to ensure your organisation and people can fully exploit every opportunity in driving standards of excellence.

Our passion here at Temple QMS is to offer an innovative, collaborative service that puts our clients' specific requirements at the heart of Business Management Compliance.

With many years' experience, commitment, and access to multi-industry networks, Temple QMS offer an unrivalled ability to help push your organisation forward through an effective and efficient master-class approach.

For further information about Temple QMS, please visit: https://templeqms.com/