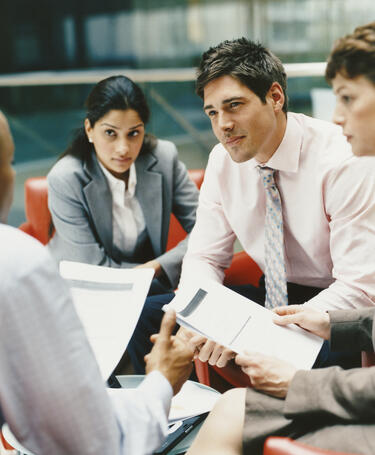 ISO 45001 to improve occupational health and safety
The standard, scheduled to be published on 12 March, will become the first global standard to provide a framework for reducing workplace risks and making working conditions safer.
The International Labour Organization estimates that 7,600 people die every day from work-related activities. That's 2.78 million deaths worldwide. Of those, more than 380,000 are fatal accidents and 2.4 million are the result of occupational diseases.
ISO 45001 – Occupational health and safety management systems – Requirements with guidance for use, aims to help organisations improve their occupational health and safety performance, prevent work-related injury and ill health, and provide safe and healthy workplaces. It is expected to be published on 12 March 2018.
"I'm delighted that ISO 45001 has now been approved for publication; I hope the inclusion of Occupational Health & Safety (OH&S) in the suite of ISO management system standards will encourage organisations to review, and where necessary challenge themselves to improve, their management of health and safety," said Martin Cottam, Chair of BSI Committee HS/1 – Occupational Health and Safety Management.
Cottam adds: "Using the structured approach described in the standard will help any organisation ensure that its investment in health and safety is well-targeted. One particular feature of the new standard is the emphasis it places upon collaboration between workers at all levels in an organisation, as a necessary condition of effective OH&S management."
BS OHSAS 18001 (Occupational health and safety management systems) will be withdrawn after ISO 45001 is published. Organisations that are currently certified to OHSAS 18001 will have a three-year window to migrate their occupational health and safety management system to meet the new requirements of ISO 45001.
"ISO 45001 is applicable to organisations of any size, but we are particularly keen to encourage smaller and medium-sized organisations to adopt its principles. Our upcoming UK guidance standard, BS 45002, is designed to help smaller organisations understand and apply these principles," said Cottam.
The CQI will publish its report, ISO 45001 – Understanding the international standard, in March. This report, free to CQI members, provides a clause-by-clause analysis of the standard and explains the implications for those involved in managing and auditing OH&S management systems.
Find this course
Search our database of global Approved Training Partners for this course in a location near you.
Quality World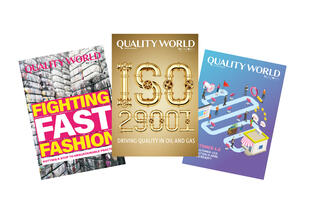 Get the latest news, interviews and features on quality in our industry leading magazine.