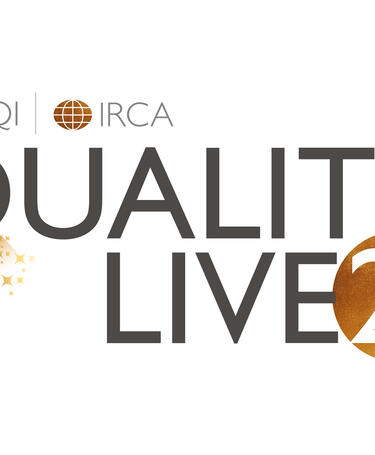 Quality Live 2023: meet our partners
Meet our partners for Quality Live 2023, organisations which are committed to quality management and passionate about celebrating excellence.
Gold partner: UKAS

The United Kingdom Accreditation Service (UKAS) is the sole National Accreditation Body for the UK, as appointed by the UK Government. Its role is to assess that organisations providing conformity assessment services (certification, testing, inspection, calibration and verification) are meeting a required standard of performance. UKAS accreditation demonstrates an organisation's competence, impartiality and performance capability against nationally and internationally recognised standards.
For further information please visit www.ukas.com. 
Gold partner: Mott MacDonald

Mott MacDonald is a leading civil engineering and project management consultancy working on major projects globally.
In addition to world-class advisory solutions specifically in quality, it provides specialist advisory services in project management, planning, digital, cost, health & safety, sustainability, and land referencing.
Our core services on major infrastructure projects in the UK rail, highways, defence, energy and built environment sectors include:
gap analysis and action planning
implementation – quality assurance and control
assurance
governance
standards, legal and requirements compliance
Depending on client project requirements, Mott MacDonald delivers everything from the whole project lifecycle, through to specific quality management and assurance services.
To find out more, visit: https://www.mottmac.com/advisory  
Category partner and sponsor of the Sustainability Impact award: BAM

We are BAM UK & Ireland, part of the Royal BAM Group. For 150 years, we have been shaping the UK and Ireland's vital infrastructure and creating many of the country's most iconic buildings. 
We deliver construction, civil engineering, infrastructure, property development and facilities management projects in the public and private sectors. We use the latest digital technologies and modern methods of construction to deliver in a lean, green and more efficient way.
We want to leave our world a better place than we found it – to build a more sustainable tomorrow. We've set an industry-leading carbon target to become net zero in our direct operations by 2026 and we're supporting our clients to create more sustainable places.
Visit us at: https://ukandireland.bam.com