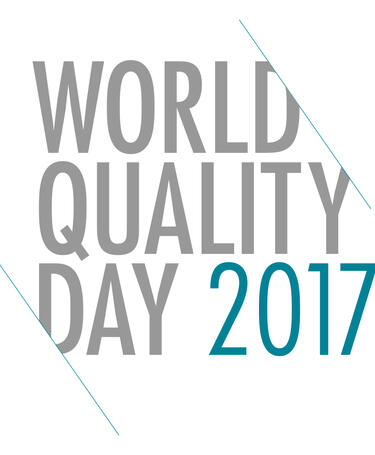 Organisations across the globe marked World Quality Day (WQD) on 9 November, with some companies dedicating a week to celebrate quality.
The festivities were anchored by this year's theme 'Celebrating everyday leadership'. Various initiatives in the UK include an event at Heathrow by the Get It Right Initiative; the Ministry of Defence quality conference in Bristol; and a WQD conference by Network Rail in Birmingham. The conferences in Bristol and Birmingham were attended by Vincent Desmond, CQI's acting chief executive. Here, at CQI headquarters, we celebrated with a workshop to discuss how each of us demonstrate everyday leadership. Here are some highlights of the best initiatives from the day.
Balfour Beatty (UK)
Balfour Beatty integrated its WQD initiative with its ongoing Defect-Free Delivery campaign. The company held a UK-wide webinar, and celebrated everyday quality leaders by focusing on how project teams can learn from their behaviours. The webinar was designed to be a platform for staff to create their own actions and share best practice. The celebration aims to showcase how staff and Balfour Beatty's supply chain translate everyday quality leadership into their daily tasks such as having a clarity of purpose, a focus on stakeholders, a commitment to doing things properly and a passion for continuous improvement.
BÜFA GmbH & Co. KG (Germany)
In the lead-up to WQD, 28 internal auditors at BUFA GmbH & Co. KG in Oldenburg, Germany, took part in a retraining scheme covering the changes with ISO 9001:2015 and ISO 14001:2015. The company's EMS Lead Auditor also completed the transition course T215 and a second Lead Auditor for quality was trained. BÜFA's seven directors immersed themselves in a half-day management briefing, reinforcing their commitment to environmental and quality standards.
Chain Reaction Partners (Singapore)
Chain Reaction Partners produced rap songs "Quality, My Mantra", "GAP - Generate No Defects, Accept No Defects, Pass No Defects (Official), "Learn, UNLearn, RELearn" (in global and Singaporean editions) and "Lean Waste Buster".
Eaton Corporation (US)
Eaton rolled out its new Corporate Quality platform, "I own quality", to help all employees understand the important role they play in delivering quality products, services and solutions to customers. In addition, it updated its quality management system, which incorporates elements of ISO 9001/IATF 16949/AS9100 into the company's quality framework. The executive vice-president of the Eaton Business System also gave 40 certificates to employees that played a pivotal role in bringing quality to life.
Gulf Contracting (Qatar)
Gulf Contracting Co. WLL held a 'Quality Week' which included toolbox talks on everyday leadership in delivery of quality and ISO 9001:2015, quiz and crossword competitions and Business Excellence Awards for Operations, Supply Chain and Service Department.
Ministry of Industry, Commerce and Tourism (Bahrain)
The Bahrain Standards and Metrology Directorate, within the Ministry of Industry, Commerce and Tourism, held two campaigns related to quality. The first was a competition to raise awareness of standardisation functions in Bahrain. The second was to spread quality quotes using the hashtag #WQD17.
NG Bailey (UK)
NG Bailey marked WQD a week early by sharing successful examples of how quality leadership has made a difference throughout the business. On 9 November, Operations Directors carried out quality tours on projects across the country, highlighting the importance of undertaking regular quality reviews with their project managers and operational delivery teams. There was also a company-wide quiz on quality to test the knowledge of its employees and raise awareness, in addition to quality planning meetings held across all sites. NG Bailey will carry on the theme of everyday leadership with an internal monthly newsletter and supporting communications, which will focus on sharing quality improvements across the business and its various departments until WQD 2018.
Tapasya Engineering Works Pvt. Ltd. (India)
Tapasya Engineering Works dedicated four weeks in October to leadership themes such as the Stakeholder Advocate, the Quality Advocate, the Quality Collaborator and the Quality Motivator. The campaign provided a platform to make improvements on the shop floor.
Quality World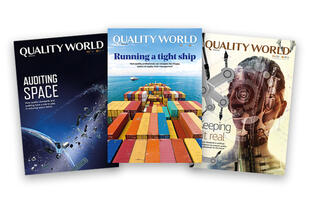 Get the latest news, interviews and features on quality in our industry leading magazine.