CQI Volunteers: celebrating another year of growth
Opinion
Author: Sonia Dunand, PNET Manager at CQI
Published:
For Volunteers' Week, Sonia Dunand, Professional Networks Manager at the CQI, revisits the hard work and success of the CQI's volunteers over the last 12 months.
We want to say a big thank you to all our incredible volunteers. The CQI Professional Networks community keeps on growing and today we have 345 volunteers tirelessly supporting the quality profession.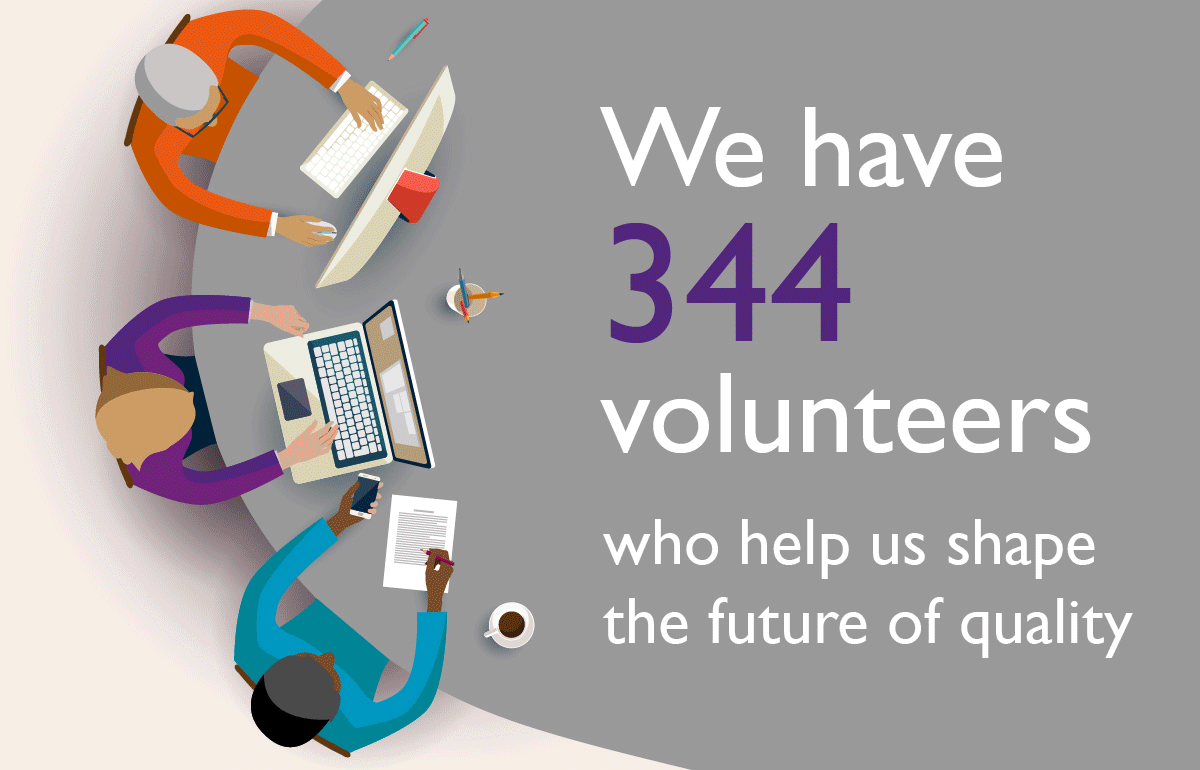 From hosting hundreds of online events and organising meetings to share knowledge, to providing peer support through challenges, our volunteers have given hundreds of hours over the last year and helped us widen our reach worldwide. We also want to thank the Construction Special Interest Group (SIG) for giving us invaluable insight into the Building Safety Act and the Membership Council for designing and launching the Maturity Model designed to ensure that we can provide the support that is needed when it is needed.
The many activities delivered by our Branches and SIGs have reached thousands of quality professionals across the globe, enabling members to share knowledge, access professional development, and be part of scintillating debates and conversations during a difficult transitional covid year.
As we all navigate our way to the 'new normal' post covid, we have seen some return to in-person events. The Derby and Nottingham Branch held a site visit, the Yorkshire Branch held a hybrid event and the Audit SIG is currently planning and organising their hybrid Audit Conference taking place on 15 September 2022.
Since last year's Volunteers' Week, we have continued to build our volunteer community and are delighted to have launched four new SIGs:
Sustainability SIG
Renewable Energy SIG
Health SIG
Audit SIG.
A celebration of Volunteers' Week 2022
National Volunteers' Week is taking place from 1-7 June 2022 and it is a great opportunity to acknowledge the incredible work that volunteers do for the CQI.
We are hosting an online social event to bring volunteers together to show our appreciation, recognise our 'Professional Network Champions' and play interactive games. If you're a CQI volunteer, visit the  website  and  social media  to find out more about, and get involved in, our activities throughout the week.
Equality, Diversity, Inclusion and volunteering
The CQI's volunteering programme welcomes volunteers from all areas of our CQI and IRCA membership, regardless of your location, grade or career stage. There is a role for everyone. We've also invested in digital technology to bring volunteers across the globe closer together, and we look forward to doing more work with volunteers this year to investigate how to further embed the principles of Equality, Diversity, Inclusion in our activities.
Learn from a mentor in your field
We also want to harness the wealth of experience and knowledge that we have in our existing membership to inspire and guide others in their career progression. The CQI's mentoring platform is one of the ways in which we do this. Since it was launched in 2019, our mentoring scheme has received a high level of interest from members. A large pool of roughly 1,000 members are registered as mentors, and many are ready and available to support less-experienced professionals at the varying stages of their quality career.
Want to become part of our vibrant volunteer community?
If you'd like to find out more about volunteering at the CQI, please explore our volunteering opportunities or get in touch with us at [email protected] and we will take you through what's involved, the training and resources you'll receive, and how you can make a difference.