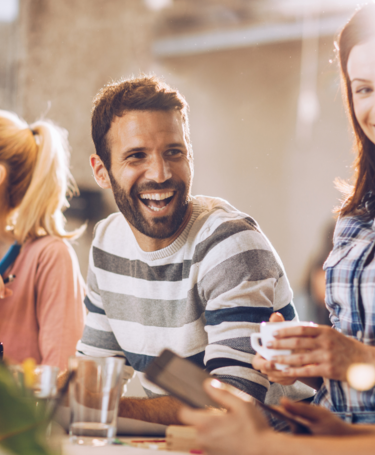 Four steps to realising your competitive potential: Quality management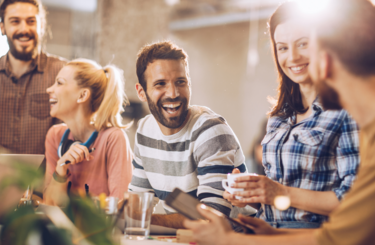 Published:
For his second blog as part of our World Quality Week series this year, Mitchell Reed CQP MCQI, a Quality Engineer for CloudNC, looks at four ways in which quality can unlock an organisation's competitive potential.
Quality is a critical factor in achieving a competitive advantage in any organisation, in any industry. However, I work in manufacturing and there are a lot of needs and expectations involved to remain competitive and continuously meet expectations. Although meeting expectations is a necessity, wanting to exceed expectations is the driving force towards staying ahead of the competition.
What is it our customers and key stakeholders want? They want high quality products, processed in an efficient and timely manner. When problems arise (which, in a technical industry, they do) it is providing excellence in service and embracing the problem with fast and effective solutions.
This leads onto one of the key considerations when realising competitive potential through quality:
1. Develop and embrace a 'quality culture'
A quality culture is developed by continuously ensuring that quality is at the forefront of the organisation and that everyone understands the importance of quality. This will ensure commitment to providing high-quality products and services and will promote and encourage ideas for continual improvement. Empowering people to contribute to any potential improvements within their respective work area / organisation is one of the most powerful tools you can utilise.
Although meeting expectations is a necessity, wanting to exceed expectations is the driving force towards staying ahead of the competition.
With this in mind, it is important to consider the ongoing training and use of root cause analysis tools to maintain momentum and effectively identify the key drivers within the business. By regularly reviewing performance and outcomes of analysis, the organisation will always be aware of what is required to stay competitive.
2. Driving continuous improvement
Continuous improvement is critical to any business, but having a healthy quality culture is vital to enabling and driving it. People must feel empowered to identify and solve problems that relate to their processes, and use the improvements to continue delivering high-quality products in an efficient and competitive manner. Continuous improvement will ensure you are remaining competitive and that any advantages are driven. Quality tools that are helpful in driving continuous improvement are:
8D

Ishikawa / Fishbone

5 Whys

Lean Six Sigma methodology.
When we have a strong quality and continuous improvement culture, we can:
3. Continually build and develop relationships with customers/stakeholders
The relationship you have with your customers/stakeholders will play a pivotal part in continually gaining a competitive edge. A strong relationship requires excellent communication through the form of:
Customer feedback/surveys

Efficient and effective problem solving

Developing process to suit the needs of the customer.
In addition, it is important to analyse the data and information provided by the customer to allow for development and improvement.
There is so much more to consider when it comes to competitive potential within quality – the opportunities can be endless if the right attitude and commitment is applied. However, the fourth and final point is what I consider to be the real driver in staying competitive.
4. Embracing change and pioneering your surroundings
To stay ahead of the competition, it is essential that we embrace innovation and change through continually improving our surroundings. This happens through:
Continuous improvement

Taking inspiration from industry experts

Experimenting with new technologies/methodologies.
Change can be scary, and when a process is considered to be "working" and "effective" it can be easy to overlook the potential improvements.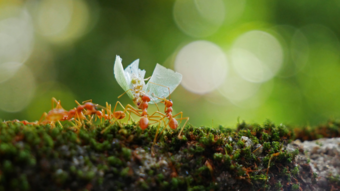 I think a scenario from one of my favourite childhood movies, 'A Bug's Life' summarises this perfectly. In the opening scene, it details a colony of ants that spend all summer harvesting grain and other food. The process in which this food is harvested is time consuming, tiring, high pressured, and overall ineffective. Each ant would carry one piece of food at a time, walk a distance to the 'drop point' and repeat the lengthy process again. However, there was one ant in the colony who had pioneered a machine that collected multiple grains at once, which removed a lot of waste in the process, improved efficiency and finally, turned a manual process into an automated one.
However, when this invention was presented to his superiors, it was instantly rejected. He was ordered to get back to work and accused of wasting time, as they shouted "we have always harvested this way". Unlike the others, this ant saw that it could be improved and challenged the process. Although his concept was not a completely proven solution, if a quality culture had existed, the outcome could have been much different.
Quality is the heartbeat of an organisation and is critical to realising your competitive potential. The value you can deliver is through developing a quality culture, empowering people, being willing to continuously improve, and embrace change and innovate ideas. By considering these aspects you will be on the path to realising your competitive potential and be at the forefront of success.
Read our latest blogs
For World Quality Week, we've had a whole host of guest contributors looking at our theme of realising your competitive potential.