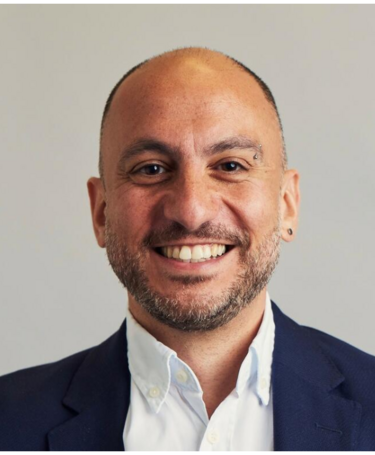 How To: Realise your competitive potential – a three-minute guide
Published:
In this exclusive World Quality Week (WQW) feature, we're thrilled to have Rashad Issa – the recently appointed Chair of the CQI Board of Trustees, Quality and Business Improvement Lead at Baltic Exchange and visionary behind the How To: Quality content series. Join us as Rashad explores our #WorldQualityWeek 2023 theme through the lens of his How To: Quality series for the CQI.
Welcome to the How To:Quality series – your three-minute guide on how quality professionals address various business needs to drive improvement and governance.
Quality professionals, regardless of the sector they work in, strive to help businesses achieve their strategic objectives. They do this in various ways: be it deploying governance frameworks, implementing improvement strategies, or delivering assurance programmes.
In this blog, I talk about how quality professionals could realise their own competitive potential through self-awareness activities that will enhance their collaboration techniques with their stakeholders.
How to: Realise your competitive potential
As quality professionals, our career is dedicated to helping businesses, charities, and society do the right thing. The nature of what we do involves people from different walks of life, different experiences, different cultures, and different working habits and styles. This brings with it delights and challenges. We often are the drivers of a change programme that aims to implement improvement and assurance strategies. And we all know how people tend to respond to change.
I'd like to share a simple three-step approach to help quality professionals set their own competitive potential and thus drive a higher success rate with the business they help.
Self-assess.
Understand others.
Build bridges.
Self-assess
'Bring your own self to work' and 'Bring your authentic self to work' are phrases used in organisations around the world. Businesses have realised that it does not make sense for people to have a frontage at work that could potentially hinder them from performing.
Bringing your authentic self to work has huge benefits, especially if you are open to understanding other people's own self and how they differ from you as well.
Authentic leadership has many benefits. There are nine characteristics of it according to Dr Bruce Pereira. My favourite one is the eighth:
"Engaging with others in a humanistic and personalized manner, understanding the importance of relationship while genuinely desiring to facilitate and foster positive and healthy working connection as an end in itself while avoiding some of the more manipulative and coercive forms of leading.'"
The self-assessment though starts from understanding what makes us tick. The things that motivate us and the things that irritate us in a work environment. Having this level of self-awareness prepares us for dealing with many situations no matter how difficult they are. This level of awareness means we are ready to approach things in a more controlled and levelheaded approach. But understanding one's self is only part of the formula.
Understand others
Treating others the way you like to be treated is a valuable motto to live by, especially in social situations. For me personally, in a professional environment, I go by treating others the way they like to be treated.
Take for example a colleague you are working with on a project. Whenever there is a decision to be made, they do not make an on-the-spot decision. They always need time to digest the information before they can decide. But when they make a decision, they come to you with all the reasoning and logic behind it. If you are fully aware of their approach, you wouldn't press them for an impulse decision, would you?
There are various models that help you assess your own style and understand others' as well. I personally work with Everything DiSC® from Wiley.
Everything DiSC® is a personal development learning experience that measures preferences and tendencies based on the DiSC® model. This simple yet powerful model describes four basic styles: D, i, S, and C, and serves as the foundation for the Everything DiSC Application Suite. Participants receive personalised insights that deepen their understanding of self and others, making workplace interactions more enjoyable and effective.

Understanding your own style, and the people you work with helps you build an understanding and collaborative environment. And this is when the magic happens.
Build bridges
As quality professionals, the nature of our work involves several initiatives that have change elements in it. And as we all know, change does not happen overnight and usually gets a good level of resistance. To help achieve success on any of our initiatives, we need to bring people along with us on this change journey.
Understanding how others like to be communicated with and how they like to receive information enables us to progress with our journeys, reducing any walls and thus building bridges. We start with our audience already receptive to the information we are discussing. Once people start using the same language, success becomes very attainable.
Project Management Institute launched their Power Skills which are behaviours that are success drivers for people. The top two are active listening and communication. Being an ISO auditor, a Business Improvement leader, a risk analysis expert, a quality assurance specialist means that you have the technical skills required to do a job. Having the soft skills that come with it is a key competitive potential that will differentiate you from the crowd.
If you are a member of the Chartered Quality Institute or IRCA member, you have free access to a personality insight tool, along with many other self-assessment tools built into the Quality Careers Hub. With the range of resources, you can understand your needs, exploit your strengths and set future goals in order to realise your own competitive potential as a quality professional.
If you want to read more on How to: Quality, discover more scenarios, or listen to his podcast 'Rashad in Conversation', subscribe to his blog.