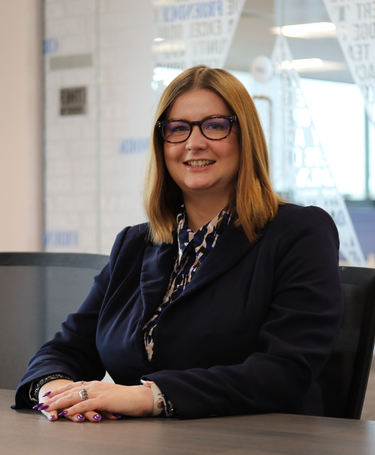 A member's perspective: Exploring the Quality Careers Hub
Measuring performance
Author: Sonia Mills PCQI, Quality Management Officer at AVASK Accounting & Business Consultants
Published:
Sonia Mills PCQI, Quality Management Officer for Richmond based AVASK Accounting & Business Consultants, discusses her initial impression of the CQI's Quality Careers Hub, and how it is helping her succeed in her new role.
With nine years of experience in quality management, quality assurance and auditing, and having recently started in a new role, I had initially assumed that the Chartered Quality Institute's (CQI's) new Quality Careers Hub would not be for me. I had thought that it would, instead, be tailored to people who are searching for a new job in the quality profession. I was delighted to find that not to be the case.
As a CQI practitioner, I have access to all the membership areas of the website. I went to explore, and these are the areas that impressed me most:
Assess Yourself
Take Career Pulse
Career Pulse Report
Career Development Programme
Career Assessments
Intelligent Career Quiz.
Self-assessment
I decided to take the 'career wellbeing self-assessment'. It gives you your overall self-rated score as a percentage, top three areas to focus on, and two actions in each of the areas. These actions include: self-awareness, relationships, emotional intelligence, resilience, work and life, day-to-day performance, personal brand, career conversations, career planning and career advancement.
The CQI have really pushed the boat out in providing a wealth of career-boosting resources for its members.
You are then directed to e-learning paths that can help improve your knowledge and confidence in these areas. Based on your results, you get a custom career development programme where you can track your e-learning progress.
Career assessments
I also took some of the career assessments in the following areas: customer focus, motivation at work, personality insight, sound decision making, strengths, temperament, and workplace culture. It was very helpful to see the results, which will come in handy for my performance reviews at work.
As I am new to my current role, I was interested in the e-learning path called Getting on Board. I have added it to 'My Favourites' and plan to work through the 20 items to help me make my new role a success.
Aside from the path related to your custom career development programme, you can also explore all the resources under Learning Modules. Additionally, with the ongoing pandemic, you might want to use the e-learning path for 'Working Remotely', which covers the following subjects:
Remaining visible when working from home;
How to run an online meeting;
A beginner's guide to using Microsoft Teams;
Remote health and safety;
Online meeting etiquette;
Seven tips for working effectively from home.
Suffice to say, the CQI have really pushed the boat out in providing a wealth of career-boosting resources for its members. Regardless of which level of membership you have, there will be something for you.
Why not take a career wellbeing self-assessment for yourself? Discover all that the Quality Career Hub has to offer.