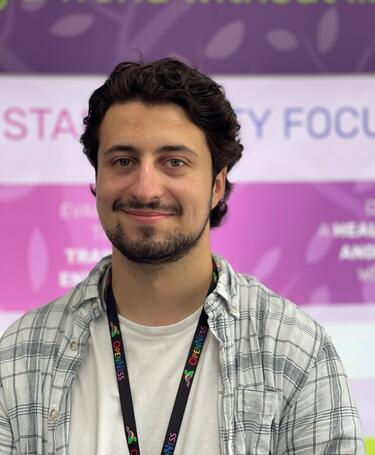 Sustaining quality talent
Opinion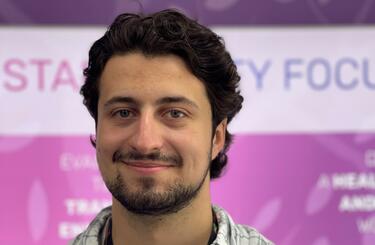 Author: John Jack, Laboratory Specialist in Quality Laboratory and Clinical Operations at LifeScan
Published:
The CQI's recent Workforce Insights research revealed that only 16% of 16–34-year-olds in the quality profession chose quality at the start of their working life. With this in mind, John Jack, Laboratory Specialist in Quality Laboratory and Clinical Operations at LifeScan, discusses the importance of quality apprenticeship programmes.
LifeScan, based in Scotland, provide products and services in blood glucose monitoring, for people with diabetes and related conditions. Due to the specific nature of medical device regulations and the remoteness of the Inverness manufacturing facility, LifeScan is not immune to the talent shortage facing the entire quality community.
Faced with this challenge, in 2016 the quality team at LifeScan launched their Quality Engineering Modern Apprenticeship programme in conjunction with the University of the Highlands and Islands (UHI). Based upon the successfully established Engineering Apprenticeship at LifeScan with a distinct quality focus, the programme has developed into a successful talent pipeline for the next generation of quality professionals.
Developing the next generation
The four-year Engineering Modern Apprenticeship programme consists of a year at college studying engineering and business full-time, a further two years studying quality and business improvement techniques, and a final year of work experience and the option to continue studies to degree level.
The key function of the apprenticeship is to create well-rounded quality professionals, with experience in multiple areas of quality. Typical rotations last six to nine months, and students spend time developing in operations quality, supplier quality, customer quality, product quality, compliance and software quality to name a few departments. This means that by the end of an apprenticeship, there is a range of opportunities across multiple quality careers. LifeScan's quality apprentices have contributed to international improvement projects, participated in audits by well-known regulatory bodies (including FDA and DEKRA) and also supported science, technology, engineering and mathematics (STEM) events at the Scottish Parliament in Edinburgh. These same apprentices have also won awards such as Manufacturing Apprentice of the Year at UHI and an Emerging Talent award at the CQI International Quality Awards.
Maintaining the quality talent pool
LifeScan's apprentices have proven on a local and international level that they are capable of becoming the next generation of quality professionals. This is also the case with other organisations that have had success with quality apprenticeship programmes, such as Nuvia and Sellafield.
Apprenticeships are the future of talent development and retention. According to Skills Development Scotland, 92% of apprentices stay with their employer for at least six months after they have completed their programme. (Skills Development Scotland, 2022)The opportunity to gain meaningful work experience alongside working towards qualifications and earn a wage is becoming more and more appealing to young people, and the quality profession needs to take advantage of this.
Apprenticeships have changed dramatically in the past 30 years. The inception of foundation apprenticeships (for school leavers), modern apprenticeships (in association with learning institutes) and graduate apprenticeships, for those who have earned degrees previously, has created many opportunities to hire a diverse population of people with a range of experience. The differing types of apprenticeships mean organisations can train people in a role to a number of degrees with varying levels of commitment and cost, to whatever suits their needs best.
The talent shortage faced by the worldwide quality community needs action. As demonstrated by LifeScan, Nuvia and other companies' programmes, 'taking a chance' on apprentices has paid off and created well rounded and respected quality professionals.
As a quality community we should work together to sustain a pipeline of quality talent, not just for our respective companies and industries, but for the profession as a whole, and the apprenticeship pathway is undoubtedly part of that future.