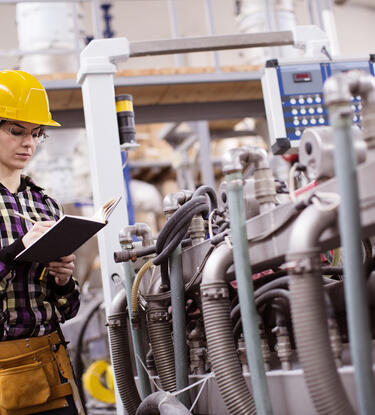 Auditing courses you can trust: CQI and IRCA certified training
Are you ready to build your skills as an auditor? If so, register for CQI and IRCA certified auditor training. Every year over 70,000 delegates in more than 100 countries around the world take a CQI and IRCA certified course.
Our courses help professionals to develop their competence and gain a qualification in management systems auditing.
Trusted partners
We have a global network of carefully selected Approved Training Partners who deliver our courses to rigorous standards. This ensures that the quality of CQI and IRCA certified training is consistently high and continually delivers customer satisfaction.
Trusted content
Our tutors are all experienced auditors and our certified courses are based on internationally-recognised ISO standards. Each course has an excellent blend of theoretical and skills-based learning. This allows delegates to interact with and gain knowledge from each other as well as their tutor.
Trusted institute
CQI and IRCA certified courses are quality assured by the Chartered Quality Institute (CQI), the global professional body for experts in quality management. Established in 1919, we've been running lead auditor courses since 1984. We also own the International Register of Certificated Auditors (IRCA) and are proud to support 19,000 quality and auditing professionals throughout their career.