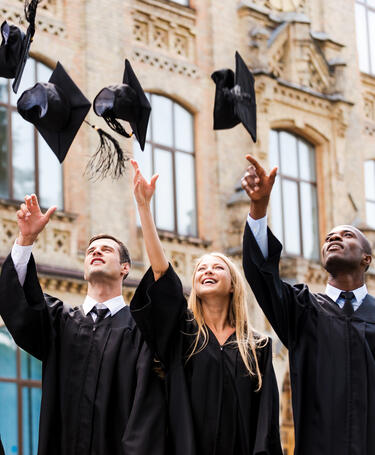 Accreditation from the CQI is a formal endorsement, recognising that a learning provider's higher education programme or module in Quality Management meets the highest educational standards and demonstrates their commitment to continuous improvement.
CQI accreditation presents learning providers with the opportunity to work in partnership with the CQI to make sure there is excellent learning and development solutions that are relevant, up to date and provides students with the skills the quality industry looks for.
Benefits of CQI Accreditation
By accrediting your learning programme or module in quality management, it demonstrates that your programme meets Chartered standards, helping you attract more students and employer sponsors. You can also gain:
Credibility: CQI accreditation validates your learning programme and gives you a competitive advantage, helping increase your business.
International recognition: Accreditation is an international stamp of approval that tells employers that your students have studied a course linked to Chartered membership, improving their chances of finding a job. It shows students and employers that your programme is part of a learning pathway leading to professional recognition with the CQI.
Community: You get access to CQI and IRCA content and resources – such as reports, our magazine Quality World and our e-library. This will help support your work alongside the global quality community to influence and grow the profession and shape learning programmes worldwide.
Support: Your students can join the CQI at the student rate for the duration of their study. The value of your programme will be enhanced by our member benefits, which are designed to support students throughout their career.
Publicity: You will raise the profile of your organisation. We'll promote your programme/module on the CQI website and you can use the 'CQI accredited' logo on your marketing materials as well as your programme/module certificates.
To accredit your programme or module, you will have to meet the CQI accreditation criteria. The CQI will only consider the follow types of learning programmes:
Level 6 or a first-cycle degree as recognised by the Bologna Process (known in the UK as a bachelor's or honours degree)
Level 7 or a second-cycle degree as recognised by the Bologna Process (known in the UK as a master's degree)
A qualification at the equivalent level or above to a second-cycle degree currently recognised by a regulating authority within a national jurisdiction, such as National Qualification Framework in England, Credit and Qualifications Framework in Wales, the Scottish Credit and Qualifications Framework or the National Framework of Qualifications for Ireland.
A non-UK degree equated to at least a UK first-cycle degree by the UK National Academic Recognition Information Centre (UK NARIC).
To meet the CQI accreditation criteria, your learning programme or module must cover at least 60 hours of direct or indirect study in total.
For more information about the criteria and details of the application process, contact us.
Accredited degrees
Find out more about existing providers offering CQI accredited degrees
Accredit your programme or module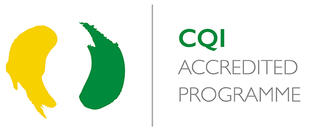 Contact us for more information, the application form and criteria.