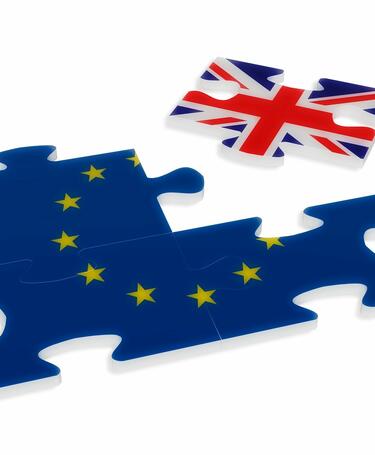 It's more than Brexit: the UK needs to focus on being competitive
Published: 31 Jan 2020
Stage one of Brexit is complete. The next milestone will be trade agreements – not only with the EU but with other international partners. This is a must for the UK to compete and thrive internationally, and to clear the fog of uncertainty hanging over us.
However, we must move away from a myopic focus on Brexit to secure the UK's place as a global player. If we turn our attention to transforming the quality of our products and services, we will put ourselves in a much stronger position.
UK productivity slowdown
If we look at the UK's industrial strategy, there are no stated threats to our competitiveness (although Brexit does get a mention). Our one, and very significant, weakness is our productivity.
In fact, the Royal Statistical Society nominated UK productivity as the 'UK statistic of the decade'. Since the global financial crisis, our productivity has grown by just 0.3 per cent a year compared with 2 per cent a year before that. And although productivity has also slowed in other advanced economies, the decline in the UK is particularly marked: the last decade was the UK's worst for productivity growth since the early 1800s.
The Brexit effect
Brexit has been a contributor to this downturn. In the quagmire of uncertainty, private and public sector organisations in the UK have largely stood back from investing in improvement and innovation, and in products and services, and inward investment finally took a sharp dive in 2019. That said, there is more to improving UK competitiveness than getting Brexit right.
Innovation and skills development are lagging
The UK industrial strategy has set its sights on innovation and skills, but we have two major problems.
Firstly, policy deployment. The National Audit Office (NAO) has stated that the industrial strategy has failed to have a significant impact on support for businesses*. The NAO found that taxpayers funded £17bn a year in business support schemes but these are often poorly designed, monitored and coordinated.
Take, for example, the apprenticeship scheme which is way off meeting its target of 3 million apprentices. Like him or loathe him, Dominic Cummings has a point in challenging government to ramp up the effectiveness of its policy implementation, especially important on the innovation and skills agendas, and in public services more generally.
Secondly, we need a new way to boost our productivity and competitiveness. A large part of that solution lies in transforming the quality of products and services through system, process and people development. If we look at the UK's construction industry, we too often see more money spent on rectifying mistakes than on making a profit**, which hurts too many people in the process. So, what we need is a fundamental shift in the way UK plc does 'work'.
Learning from others
Japan and Korea took just that 'quality' approach in the latter half of the last century, and now China is following suit. As each day passes without meaningful improvement in UK plc, our competitive advantage leaks away and our public services struggle.
What next?
The Prime Minster may characterise these comments as those of a 'doubter, gloomster and doomster'. However, they are in fact a plea for the Government not just to 'get Brexit done', in the best possible and most expeditious manner, but to radically improve its own policy deployment.
Most importantly, we need to get quality improvement back on the agenda in the name of UK productivity and competitiveness.
The Chartered Quality Institute was awarded its Royal Charter to push for and uphold improvement – in the quality of products and services through quality management and improvement. We supported the UK's last serious initiative to enhance our competitiveness in the 1980s. Today we are here to support the next.
*National Audit Office, Business Support Schemes report
**Get It Right Initiative, A Call to Action report