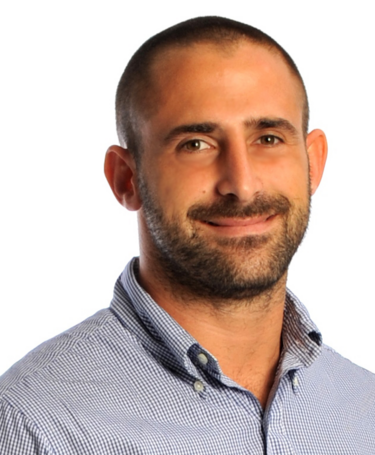 Bringing better quality into construction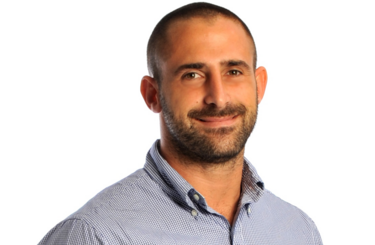 Published: 7 Nov 2019
Daniel Moore speaks to Charlie Versi, Director of Quality, Europe, at Multiplex and 2018's Quality Professional of the Year, about life after the awards and how this accolade has helped him to promote quality across the construction sector.   
Daniel Moore: How would you sum up your experience of entering the 2018 International Quality Awards and then securing the title of Quality Professional of the Year?
Charlie Versi: In a construction environment, project teams are often able to celebrate different milestones in the course of a particular project. For me, not being assigned to any one project and working continuously across the entire company can sometimes mean that you don't take the time to stop and celebrate success.
From this perspective, winning the Quality Professional of the Year award not only validated years of hard work, but it also helped me to celebrate how far I have come in my career.
The submission and interview requirements were extremely thorough and aimed at testing the entrants. I found the whole process extremely rewarding.
DM: How has winning the award impacted you as a quality professional?
CV: It has changed my life. The award put my performance and achievements on a global stage, and this has directly led to a move across the world from Australia. At 33 years old, I am now living in London and working as a director at Multiplex, a global construction company that has delivered some of the most iconic, challenging and recognisable projects in the world. My department has also grown in capacity from half a dozen to over 25 staff.
DM: Do you think quality management has changed much in construction since the start of your career?
CV: Absolutely. It has gone from a focus on box-ticking and compliance to being a truly value-added part of the construction environment. There is a greater focus on behaviour and culture than there was before, and it certainly feels like the role of the quality manager is becoming more important in the eyes of the industry.
DM: What are some of the main challenges surrounding quality management in construction?
CV: It is now harder than ever to deliver quality projects. Compared to 10 to 20 years ago, project budgets are tighter; programmes are shorter and designs are less complete. In some cases the materials being used are new and untested to meet market demand, and it is clear that trade skills are eroding.
When contractors focus solely on price and programme, they find themselves in a position where they are fire-fighting the quality issues that inevitably arise as a consequence of not focusing on fundamentals such as management, design, materials and skills.
DM: As Multiplex's Director of Quality, how are you and your team planning to tackle these challenges in 2020?
CV: Challenges are an opportunity. Multiplex's commitment to quality is supported by a robust, design-focused approach, which is based on the desire to build long-term client relationships by consistently delivering quality projects. In the face of the above challenges, this is not an easy target, but it is the only way to build a sustainable business.
DM: What quality management practices do you think the UK could be adopting from Australia?
CV: The Australian and UK construction industries are facing similar challenges, to consistently attain the requisite levels of quality of the built form. In Australia, several major construction companies joined together in 2017 to address the broader behaviour and standards of the industry as a collective. This resulted in the Institute of Quality Construction (IQC) being formed in 2019, which provides leadership to help its members lift quality levels across the industry.The IQC does this by advising regulators and promoting solutions that deliver industry-wide benefit, not only to its members, but to the whole industry, including contractors, subcontractors, designers, clients and end-users.
As an industry, we need to work together to avoid unnecessary failures and increase acceptable standards. No single contractor can change the expectations of the industry and create a new norm, but together we can. There are a number of organisations in the UK construction industry with similar goals to the IQC, such as the 'Get It Right Initiative' (GIRI), but as an industry, we still require more attention, collaboration and investment to succeed.
DM: What tips would you give to quality professionals who are looking to improve their operations?
CV: Don't treat quality in isolation. It is an intrinsic part of all operations and shouldn't be seen as a separate concern. The greatest success I have had in a short period of time has come through addressing behaviour, not processes. However, to change behaviour you need to understand it. You need to speak the same language as the people who make the company run, and you need to secure their buy-in. Once you have this, process improvement and system adoption becomes significantly easier and great results become a sustainable target, because they are underpinned by great systems and a great culture.
DM: What final words would you give to those who are thinking of entering the 2020 International Quality Awards?
CV: I would encourage everyone to enter. There is a category for everyone and every team, irrespective of what stage of success or development you find yourself. The process of applying and clarifying your thoughts is in itself a good experience.
The impact that the award process and subsequent result has had on my career and my confidence in what I am doing has been immense. I really look forward to seeing 2019's finalists and meeting more inspiring quality professionals at the awards ceremony this November.
The 2019 International Quality Awards take place in London on Wednesday 27 November 2019. Visit quality.org/international-quality-awards-2019 to view the list of finalists, or to secure one of the last tickets for the event.