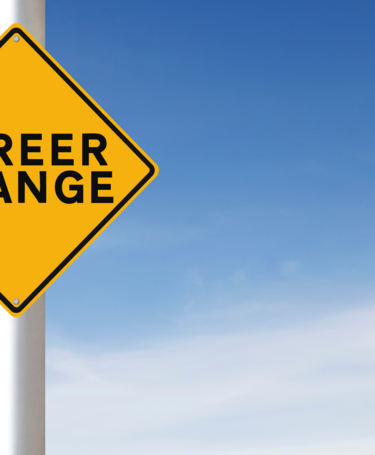 Changing sectors as a quality professional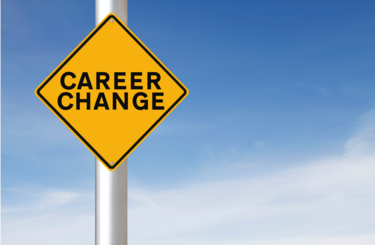 Published: 28 Jun 2022
The CQI's recent Workforce Insight research showed that 57% of the surveyed quality professionals expected the next stage of their career would be within the quality profession. Of those, 15% plan to seek promotion with a new employer. Darrell Johnston took up a new role as Quality Manager at Neogen Europe earlier this year, having previously worked in quality roles within the NHS and Spire Healthcare Group. Here, he outlines what considerations should be taken into account when changing quality career.
What should quality professionals think about when deciding whether to transfer their skills to a new sector?
Much of this will come down to personal choice and confidence, because many skills in quality assurance – and experience of ISO standards – are easily transferable. I firmly believe someone who is invested in the business of the new sector will find making those adaptations far easier than might otherwise be the case.
I would say don't set any limitations. Be brave and look at quality jobs across the board – it's a matter of finding and connecting with the right company and the right person.
How did you come to work in the quality profession?
It rather happened by accident. I was working as a senior biomedical scientist, having worked in that sector since 2004, in a private healthcare facility. I was put forward as a new section lead when it received poor results in an external inspection and was incredibly motivated to turn it around from day one.
My manager recognised and encouraged my enthusiasm and, four months later, following successful implementation of my proposed improvements, the accreditation that inspectors had earlier suspended was restored and I was offered the role of Quality Lead for the department.
Be brave and look at quality jobs across the board – it's a matter of finding and connecting with the right company and the right person.
I went on to leading on the quality management system and external quality assurance, as well as ensuring daily tasks in the laboratory always met ISO 15189:2012 Medical laboratories requirements, and managing competency and training folders.
What prompted your decision to move sectors?
I felt I'd reached a plateau in the diagnostic aspects of my biomedical science career. Progression beyond the senior position I had attained was unlikely without other competences. Discovering I had an aptitude for quality management and seeing the rapid and significant business rewards of success was a revelation to me, both personally and professionally, and really whet my appetite for more. Initially, I felt I would surely remain in the healthcare sector but, as I sought out suitable quality positions, I was genuinely surprised to find how transferable my new-found skills were.
The advert for my current job quickly grabbed my attention. I had studied microbiology as part of my Bachelor's degree so was familiar with the use of culture media, particularly diagnostically. In particular though, much of my – admittedly fledgling – experience in quality had very clear applications in the company's production processes.
Did you consider leaving the quality profession for a role in another field, and if so, what prompted you to remain in quality?
I did, for a time, consider moving into project management (PM), as the major improvement programme I had led within the private healthcare organisation seemed like a comfortable fit with PM methodology. However, on reflection, I realised my strengths lay in identifying issues, working collaboratively to resolve them, and identifying ways to prevent them recurring.
Being inquisitive and having an intuitive nature are attributes I feel are needed as a quality assurance manager – it just felt right for to me to stay in the quality field.
Were you confident that your quality skills were transferable?
Yes! When contemplating leaving the healthcare sector, I felt emboldened seeing vacancies elsewhere consistently referencing the very skills and knowledge I had recently acquired. Furthermore, key words such as 'Q-Pulse', 'CAPA', 'nonconformances', 'internal audits', 'stakeholders', and so on, resonated strongly and gave me confidence this was not the leap in the dark I could so easily have felt it might be. I knew there would be cultural differences in another sector and more tangible variances, such as alternative ISO standards and new techniques to learn, but hoped to find a new employer who would embrace and nurture my developing skill-set.
What does your new quality role involve?
My new role as Quality Manager is with Neogen, a company that specialises in food safety, agricultural animal safety and genomics. I work at its Heywood site in Greater Manchester, a unit that manufactures culture media. My role is very varied, encompassing:
support to departmental managers in non-conformances and assets;
leading internal audits;
preparing for, and participating in, external inspections;
dealing with customer complaints;
trend analyses;
document control;
delivering monthly quality meetings;
training.
I am enjoying the role immensely. Not for a moment have I regretted my decision and I have been warmly welcomed by all my new colleagues.
Was any additional training required for your new role?
In my healthcare quality roles, the quality standard I generally observed was ISO 15189, which has much in common with ISO 9001 and ISO/IEC 17025:2017 General requirements for the competence of testing and calibration laboratories used in my new position. As such, with some basic support, it has been relatively straightforward to assimilate these 'new' standards in my Neogen role. I also now observe ISO 13485:2016 Medical devices – Quality management systems and CE marked and regulated products. This standard is substantially different from my earlier experiences, and I am gaining knowledge via self-instruction materials provided by my manager. I expect to be sufficiently proficient in the standard upon completion of this material.
Does the approach to quality differ between the public and private sectors?
Yes – which surprised me. I believed that the drive for – and measurement of – quality in the healthcare sector would be second to none, given that patient safety and lives were at stake. I felt quality measures elsewhere would not carry as much importance, but the truth has proved somewhat different.
Certainly at Neogen, the 'quality culture' is firmly embedded in all its processes, rather than the more ad hoc approach experienced previously. To some extent, that might account for the remedial action required in my previous roles, as quality there could be seen as an 'add on' used to react, rather than proactively embedding it. This has been pleasing to witness and further convinces me my decision to move was the right one.