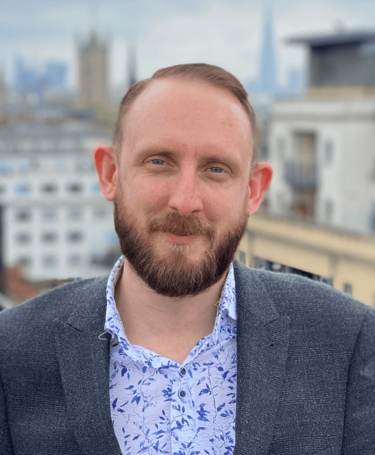 Decentralising clinical trials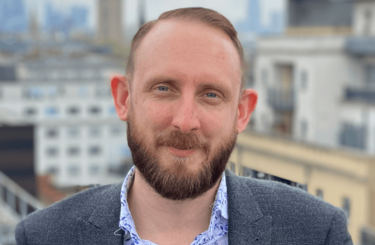 Published: 3 Aug 2022
Damien Tiller, Director of Quality at Lindus Health and an IRCA Lead Auditor, examines the changing face of clinical trials and how organisations must strive to do the right thing while adapting to a new way of working.
It is widely understood that Covid-19 has been one of the biggest drivers for innovation and change since the introduction of computerised systems revolutionised the way we work. As with all major upheavals to the status quo, it comes with a level of ambiguity that could be uncomfortable for the quality professional who is responsible for ensuring compliance to the standards and regulations that are critical for organisational and operational success.
This apprehension can cause paralysis for the unprepared, and has led to some industries failing to make the most of the benefits in technology that have been introduced. The pharmaceutical industry is one such sector ripe for modernisation.
Revolutionising clinical trials
At Lindus Health, we are working to revolutionise the way clinical trials are approached, using the latest technologies to transform studies. We are doing this by using our own end-to-end full stack technology platform, combined with the ability to offer truly decentralised clinical trials. Our goal is to accelerate studies for biotech and health-tech pioneers, thereby helping to bring new medications to the market quicker, compliantly, and more cheaply than ever before.
The norm for clinical trials is to make a patient travel often long distances to a surgery to gather information that could easily be collected from their home using technology. Removing this hurdle makes recruitment easier, reduces cost, and helps cut drop-out rates. What is more, the process is easier for patients. All these benefits help lower the bar that prevents beneficial medications making it to market as a result of development costs.
However, this innovation requires a robust quality management system and approach to risk that ensures our organisation can do the right thing while navigating the unknown. A core value of our employees is 'benefiting patients'. We believe our mission to accelerate clinical trials so patients can benefit will be the most important thing any of us ever do.
This innovation requires a robust quality management system and approach to risk that ensures our organisation can do the right thing while navigating the unknown.
Implementing quality
As the Director of Quality at Lindus Health, I am fortunate to have joined while the company is still growing and embedding new policy and processes from conception. It is rare for a firm to identify the importance of quality so early in its journey and committing to a culture of quality that is more than just achieving certification.
It has always been a belief of mine that GxP, can be a real differentiator and driver of commercial success. When implemented pragmatically, it facilitates navigating the complexity of the various standards, regulations, customer expectations and the unexpected. This is where suitable risk assessment and quality tools become of even greater importance.
With the historical method of having a patient come to a clinic or surgery, things can be more easily controlled. However, the radius and data set that can be captured is limited to the local geographical area. Using the concept of risk and reward, the risk of things going astray is low, but then so is the likelihood of quickly recruiting a diverse patient set and maintaining them through to the completion of the study.
With de-centralised and full-stack studies underpinned by a best-in-class integrated quality management system and organised by a single provider, the risk is low in managing the recruitment, data capture, protocol creation and study management, with the increased benefits already mentioned clear to see.
Risk assessment and seamless integrated quality
With senior leadership committed to quality, and the organisation open to building a culture of quality, the challenge was to implement a truly integrated quality management system. This needed to be robust enough, and remain agile to changes, as we continued our mission to innovate the way clinical trials are run.
As an IRCA Lead Auditor, I have observed a multitude of organisations that claim to have an integrated management system, but digging below the policy level often highlights these were built at separate times and clearly had tangible links at best. This approach often introduces non-conformities as policies and procedures are updated; it also has downstream implications.
Within ISO/IEC 27001:2013 Information technology – Security techniques – Information security management systems – Requirements, an organisation must create a statement of applicability that details what controls they adhere to and how this was decided. Using this as a basis for the integrated management system, and including the various other expectations such as ISO 14155, good automated manufacturing practice (GAMP) and ISO 9001, and mapping this to the policies and procedures Lindus Health follows, ensures that the management system is truly integrated and any changes made can quickly and easily be mapped back to the legislation and standard controls.
This organisation-wide statement of applicability over a single standard-based version can then be adapted to shape internal audits, and has a built-in feedback loop for effectiveness and continual improvement.
The way clinical trials are conducted needs to change. Covid-19 provided a catalyst, and quality has had to find a way to adapt.
As quality professionals, it is our job not to look to the past and the way things have always been done but, instead, find new ways to innovate our management systems, selecting the right tools and ensuring they remain robust against ambiguity and are able to face the challenge of change with confidence.
Learn about the vital role played by asset management in ensuring the highest quality in patient care.