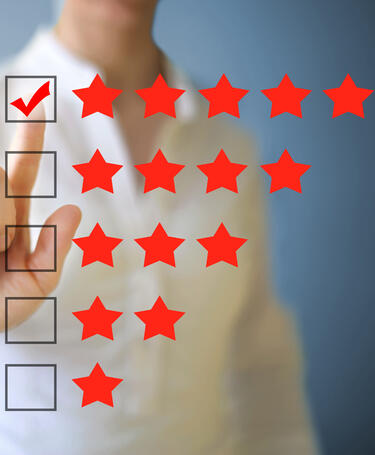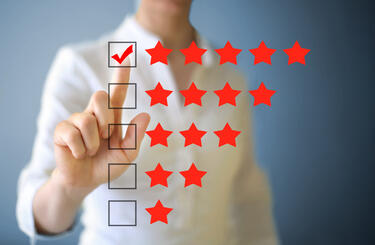 Published: 3 Oct 2022
IRCA Principal Auditor Ravindiran Gurusamy makes the case for putting customer focus at the heart of an organisation.
To enable sustainable growth, all organisations must have a strong customer base. However, retaining existing customers can be much more difficult than winning new ones. To provide top-class service to new and existing customers alike, an organisation should change their quality management system (QMS) approach towards customer focus and away from customer satisfaction.
There was a famous quote in the early 1990s in QMS presentations: "Say what you do and do what you say". Unfortunately, people are becoming smarter and the majority interpreted that as an opportunity to describe their management systems in terms that were easy to show that they did what they said – even though what they did was not totally customer-orientated.
That quote may have been particularly relevant during the earlier stages of the development of QMS, and in a sellers' market as well. However, as we entered the 2000s, the trend began to change, and organisations realised the importance of customer satisfaction. But in the present context of buyers' market, which has been influenced by competition, rapid change in technologies, increasingly stringent legislation and, finally, Industry 4.0, every organisation should change their approach from customer satisfaction to customer focus. This article describes how customer focus can be considered in the organisation's QMS.
Defining customers
A customer is one who is expecting the product(s) or service(s), and may be internal or external. In the process approach, each process will play both the role of supplier and customer in their defined scope.
Internal customers are those within the organisation. Depending on the size of the company, its multisite, complexity and the nature of processes, the internal customers may be at the next stage of the next process within the site or inter-sites. All these internal customers jointly support to meet the external customers' requirements. An external customer may be an individual or an enterprise that hires or procures the product(s) or service(s) from an organisation.
"Customer focus is a business philosophy that places the customer at the centre of all business development and management decisions. It is not only about meeting the present requirements but also future expectations"
Customers have to treat their suppliers as business partners and should play a vital role in improving their own suppliers' performance. They should ensure that 70-80% of their criteria as objective and should retain appropriate documents as evidence to substantiate their evaluation of the suppliers' performance with reference to the individual criteria at the end of the evaluating period. They should also keep the frequency of monitoring as low as practically possible. This will enable the suppliers to take any necessary action within the next period of evaluation.
Measuring customer focus
In developing customer focus, plan, do, check, act (PDCA) approach can be adopted. The organisation must first determine what it is that their customers want. The next step is to establish, implement and maintain controls, such as procedures, instructions, and other relevant documents that are needed. It is important to retain the documented information to demonstrate that customers' requirements are done consistently.
It is also vital to develop appropriate methods of measurement and monitoring to track the consistency of the performance. From these, one can analyse the data and take appropriate action wherever shortfall noticed.
Normally, the supplier organisation will be evaluated based on the quality, cost and delivery performances at the pre-determined frequency and ratings. Customer satisfaction is less objective and instead is more subjective – like feelings or attitude.
Customer focus is a business philosophy that places the customer at the centre of all business development and management decisions. It is not only about meeting the present requirements but also future expectations. Understanding the present and future needs of customers and other interested parties make the organisation become more objective, leading to sustainable growth.
Many organisations approach customer satisfaction in a narrow way by confining it to quality, cost and delivery considerations for the product(s) and service(s). However, customers define their overall experience with the organisation. A move towards sustainable development, the environment, safety and a commitment towards continual improvement can be considered as part of the customer focus.
Both the customers (internal or external) and suppliers should mutually agree when identifying the needs and expectations relevant to the scope.
Once these have been decided, it is important to then derive objectives for each need and expectation. Each objective can then be split into key performance indicators (KPIs) and evaluation criteria defined for each. A good measurement system can then be established for effective monitoring of the individual KPIs by the respective process owners. The measurement system should be able to identify even a minor deviation in the supply process.
Often, organisations can become complacent once they have reached a high level of customer satisfaction. However, revising the criteria periodically should be part of good business practice to ensure continual improvement.
Some examples of these KPIs could be, but are not limited to:
percentage of rejections;
process rework;
repair;
number of complaints;
process capability;
readiness for future requirement (volume, new item and improved quality, and so on);
calibration;
availability and adequacy of process information;
on-time delivery;
premium freight;
statutory and regulatory requirements;
improvements;
communication;
responsiveness;
accommodating the changes;
resource savings.
Potential benefits of customer focus
Although there are a number of benefits to putting customer focus at the heart of an organisation's way of working, the key upsides include, but are not limited to: increased customer value; increased customer loyalty; repeat business; increased revenue and market share.
To improve customer focus, some of the possible actions that can be taken as part of ISO900O:2015 include identifying the direct and indirect customers for the business, and prioritising the customers' needs and expectations. An organisation should then ensure a strong link between the its goals and objective and the customers' needs and expectations. Once that is done, the organisation should establish flawless internal communication about the customers' needs and expectations, defining roles, responsibilities and authorities to execute the objectives. All the necessary resources to achieve this should be provided and customer satisfaction should be measured and monitored, with appropriate actions taken.
Conclusion
For the success of any organisation, it should react swiftly to customers' feedback and expectations. Deploying the PDCA approach and retaining the relationship management will make the organisation more sustainable, periodically revising its management systems, based on the needs and expectations of its customers.
Read more about how the CQI has been actively involved in the development of national and international standards