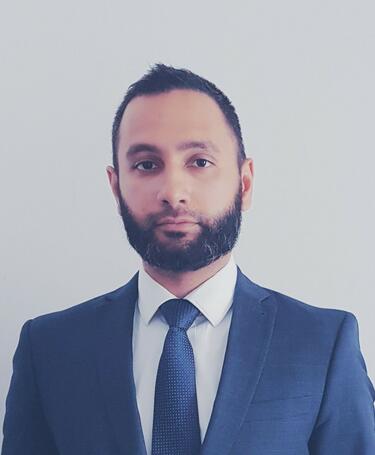 Improving auditing processes with a quality lens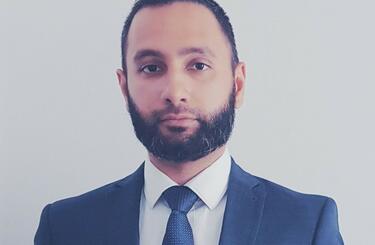 Published: 5 Aug 2022
Wajahat Ali, a Lead Auditor and Senior Operational Excellence Lead at global mobile satellite communications organisation Inmarsat, discusses how the application of a 'quality lens' has helped him unlock the quality potential in organisations.
A couple of years ago, I was introduced to ISO 9001 and undertook the lead auditor training, followed closely by BSEN 9100 and now ISO 14001 and ISO 45001. These standards are largely constructed to deliver common-sense, logical outcomes that will benefit an organisation's systems. But interestingly, and as is well known, a cost is required to access standards and the detail of individual clauses.
For qualified Lead Auditors, this results in a niche capability or skillset, backed by thousands of organisations across the world who have reached certification status across one or many of these standards.
My journey in applying the standards within my organisation has given me one very important tool in the toolkit - a licence to ask very basic questions. These can be questions we take for granted and often overlook because, internally, we jump to the detailed, more complex operational activities. Basic or not, these questions challenge the root cause of the quality systems we are operating.
I have found that applying a quality lens to my work, at the right times, has resulted in a more consistent and positive reception from stakeholders. This is because a) the standards are tried and tested, and b) customers are communicating more and more that they want adherence to quality standards, so we need to be receptive to its requirements.
A holistic view
For auditors, the quality lens keeps the focus on the system and the outcome. It can be easy for an auditor to dig deeper and to look for non-conformances – it might even be natural for some. However, through my training journey as an auditor, one message is constantly reinforced – look for conformance, not non-conformance. In this way, the focus remains on quality, and not on trying to catch people out.
The quality lens is a holistic view of the system and any toolkit used on a project, programme, transformation or improvement activity without a quality lens on it risks unrealised benefits and unlocked efficiencies for an organisation.
For an auditor, the quality lens ensures that they keep their eye on the outcomes for customers internal and external.
A question presented through the quality lens, asked objectively, impartial from any potential pre-existing relationship with a stakeholder, such as "how do you manage risks", might sound very basic. It can, however, really challenge stakeholders to think about, and then improve, risk assessment, the effectiveness of mitigation plans, and the ability to find root causes and introduce proactive controls. The logical thought processes begin to flow clearly when thinking about the system as a whole and, through these conversations, conformance can become apparent or, in some cases, operational issues that may indicate a non-conformance to a particular requirement of a standard.
For me, the key to success when using the quality lens has been not to dictate the standards to anybody, but to take those around me on the journey. This has meant discovering the current state of things, using the standards to guide us to a better place and putting into action a better quality system. While I learn about their processes and ways of operating, they learn about the standards, requirements and how continuous improvement benefits them and their customers.
Continuous improvement
The vast majority of my career has been spent pursuing the continuous improvement of everything within organisations, from simple manual processes to complex automated workflows.
My big learning through the years of upskilling, training and learning? Be flexible, constantly learn and don't stick to one way of doing things. Pick the right tool from your toolkit for the occasion, whether the requirement is a structured approach to planning, an approach to realise a target statement associated with a clearly defined problem, or an organisation that just doesn't know how to move forward and improve.
My early career was spent as a management consultant at KPMG and then Accenture, where I worked on large operational and technology transformation programmes as a business process improvement specialist, using Lean Six Sigma Black belt methodologies.

I now work at Inmarsat, where I have used the biggest combination of the different tools in my toolkit to support the organisation with operational improvements, business process redesign and Lean Six Sigma coaching.
Over the years, presenting oneself as a 'process expert' has resulted in a wide range of responses from stakeholders, from a welcome with open arms, all the way through to hostility for challenging the existing way of doing things because 'it has always been done like that'. Process owners can often feel as if they should never be challenged and that they are performing a process in the best way that it can possibly be carried out.
To get around this challenge, there are traditional methods, including building a rapport quickly or jumping to the pain points and attempting to fix the apparent issues through root cause analysis
Deriving value
Applying the requirements of the standard is never a 'tick-box' exercise. It's about identifying where the value can be derived through the standards, whether it is the emphasis on ensuring there is effective performance valuation or, practically, having in place mechanisms for continuous improvement and not have it as something that is discussed conceptually around the office coffee machine.
This knowledge of the standards has been vital in driving efficiency, in conjunction with project management methodologies, Lean Six Sigma approaches and business analysis tools.

An auditor is there to assess the quality system and can be a key tool for the organisation in identifying gaps, but also to highlight what is being done well and where things can be improved. For an auditor, the quality lens ensures that they keep their eye on the outcomes for customers internal and external.
I can confidently say, through personal experience, that without the quality lens in your toolkit, and failure to use it regularly, there is a real risk of unlocked potential in organisations.
Read about why Andy Nichols CQP MCQI believes an accredited Internal Audit Programme Manager qualification and associated training course is necessary.