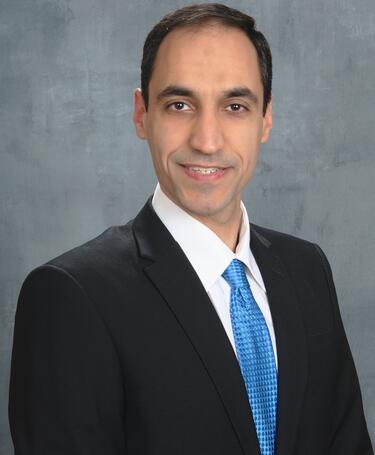 An integrated approach to a lessons learned programme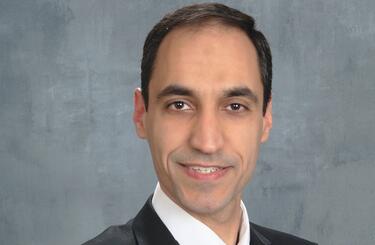 Published: 9 May 2022
Houman Payami CQA, CQE, Office Quality Manager at the engineering construction company Fluor Corporation in the US, highlights the necessity of an integrated approach to a lessons learned programme for capital projects.  
Don't let an old flame burn you twice is a piece of wisdom most people apply after each failure, but learning from blunders is trickier for organisations. When different people are responsible for diverse processes, achieving collective learning takes deliberate efforts.
An organisation's leadership should establish a meticulous lessons learned (LL) programme to coordinate the collection and implementation of lessons. The intricacies of such a programme become more pronounced when the organisation is project-based, with people grouped into teams to complete defined scopes of work requested by customers.
A project has a lifespan and, on completion, the project staff are more often than not diverted to other projects. What happens to the lessons learned during a project? That depends on the rigidity of processes designed to collect experiences. Without an effective LL programme, documenting lessons hardly gets priority because of its non-urgent nature. Sadly, failing to document and implement lessons learned leaves much potential for future improvement on the table.
Alignment on an integrated lessons learned programme creates synergies for better knowledge management during project execution.
Even assuming there is an active LL programme within the firm, there is a lesser-known aspect that often remains untapped. When two or more entities come together to execute a capital project, nuggets of lessons learned could stay in silos if there is no strategy for an integrated LL programme. The good news is, effective alignment among project participants can unleash prospects for cross-learning opportunities.
LL programme steps
Functioning LL programmes typically have the following steps in common:
lessons are collected from different sources;
a gatekeeper screens and reviews the submitted lessons to ensure compliance with overall guidelines;
subject-matter experts review the lessons to confirm their relevancy and correctness;
lessons are entered into a LL database for company-wide communication;
lessons are implemented on new projects and, ideally, incorporated into standard practices.
When developing an integrated LL approach, two distinct facets that overlap with those of individual LL programmes should be considered. The first is the project initiation stage; this coincides with step five above, where the previously identified lessons are reviewed for implementation. The second aspect is the documentation of the learned experiences throughout the project. A multi-party LL programme strengthens the collection, screening and validation of lessons (steps one, two and three, above). Let's explore these two facets.
Intercompany lessons implementation
Each party has applicable lessons from their past that may contribute to a project's success. Reviewing these collectively is the most effective way to implement them. Project leaders should agree on how to conduct this joint review. Organisations typically do not let outsiders study their LL databases, for proprietary reasons. The legal side of each business, too, is wary of exposing internal dirty laundry to others in case they assist the other party in any future disputes.
The first step to establish a mutual review process without proprietary or legal concerns is to create a partnership environment. The project leaders of each party should align on the benefits of a lesson-sharing scheme, viewing each other as partners in implementing the desired lessons. The resulting cooperation mindset breeds trust in the project teams to learn from their collective past.
Formal meetings are the most effective way to review past experiences brought forward by each party, and the project leadership should set guidelines of how these meetings are to be conducted and how to prepare for them. The overall workflow should start with each side going through their LL experiences to select the most relevant. Attending these meetings well prepared should result in fruitful discussion. A professional facilitator can be of considerable use in getting the most out of these sessions.
Intercompany collection, screening and validation
Following their standard practices, each party independently adds to their LL databases any lessons captured during the project. They follow their own requirements to document, screen and validate lessons. However, doing this activity in isolation can deprive each side of the benefit of the other parties' perspectives and resources.
Leveraging other stakeholders' insights exposes nonobvious aspects of the lessons and hones implementation plans on future projects. An example of this scenario is when flaws of a contractor's design are discovered by the owner during the operational readiness stages of a project when the design contractor is typically offsite. If the errors are minor, owners tend to make corrections without consulting the contractor. This lack of cooperative LL capturing is unfortunate for both parties: the contractor loses the chance to improve its processes and resources to prevent similar mistakes in the future, and the owner misses the opportunity to get the perspective of the contractor on how communication can be improved to avoid similar issues with other contractors.
An integrated LL programme taps into experts on all sides for a technical review, validation and analysis of lessons. Broadening the knowledge base, empowers organisations to document lessons learned along with associated recommendations for future projects.
LL programme governance
Creating a partnership for an integrated LL programme may occur informally, but contractual agreements can smooth out the implementation of such a programme, binding all parties to performing the essentials. Moreover, the project leadership enforcement of these requirements matters to meet objectives. Terms and conditions also should address confidentiality and proprietary concerns, which are often the roadblocks for merging LL programmes.
Alignment on an integrated LL programme creates synergies for better knowledge management during project execution. Collaborative review of each party's lessons learned from the past can avoid costly problems throughout the project, while joint collection, screening and analysis of project experiences multiply these activities' effectiveness. Project success is defined as achieving certain outcomes; an integrated LL programme supports reaching such outcomes and those of future projects.