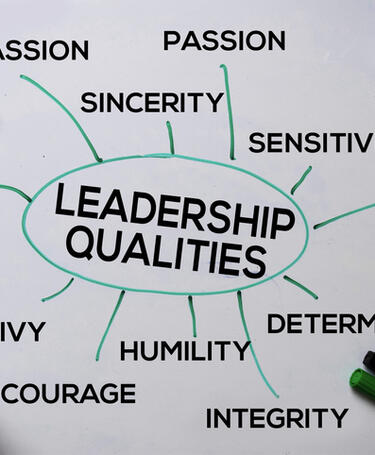 Little acts of leadership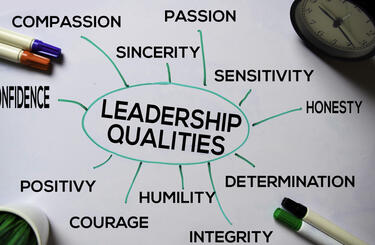 Published: 2 Jul 2020
Ken Burrows, CQP MCQI, Air Domain Quality Team Leader at Defence Equipment and Support, UK, explains the importance of creating leadership commitments with the wider team to ensure accountability.
As we continue through unprecedented times during Covid-19, how we lead our valued people is even more important.
There are many styles of leadership behaviours, good and bad, which we will have witnessed at some point in our careers. I hope many of you know how to use your own style to achieve effective outcomes in different situations.
You may have reached a particular goal, outcome or target, but did you lose anyone in your team along the way as a result of not considering their thoughts, skills, strengths, concerns and views?
I am sure you would agree as leaders we should never stop learning or reflecting on our effectiveness.
So, have you ever wondered how do your valued people wish to be led while achieving or exceeding the agreed goal?
In my senior quality role, I was developing a strategy and yearly annual business plan detailing all the great work we as a team were going to set out and achieve. While compiling this, I wanted my team to contribute their knowledge and experience in these documents, which they kindly offered. This allowed me to establish a clear strategy.
In many organisations, including my own, some leaders publish their leadership statements on a wall or online. These statements typically detail their commitment to their people and how they will lead. That is commendable, but mostly this is their view on how they will lead, and it is not measured.
Involving your team
I decided to ask my team to help me create the leadership statement so we could better understand how they would like to be led.
The team led the workshop, contributed their thoughts and collectively pulled together the following:
I will:
inspire and set a clear vision of intent with everyone sharing the same goal;
be confident, and set measurable objectives with clear targets empowering my people to achieve them;
embed an environment that enables the delivery of a quality service and products for our customers and stakeholders
lead by example and positively act on customer and staff feedback;
lead and promote success, utilising reward and recognition;
build an environment of mutual trust and respect;
value people by investing time to listen and understand what they do and how they feel;
act, embrace and positively embed the Defence Equipment and Support behaviours;
drive continuous improvement and efficiencies, improving our service delivery;
be open, honest, act with integrity and communicate effectively sharing good and bad news early;
lead by example encouraging diversity to improve organisational performance;
create and maintain a one team ethos with our people, customers and suppliers, inspiring and motivating; and
make the workplace a positive and fun place to be.
We published the points in large print and hung them on our office wall, along with my name and photo.
Publishing these points, however, was not enough. It is easy to say you're going to do something, and much harder to implement. Therefore, after six months, I proposed that the team evaluate me against the agreed leadership commitments to assess if I was following it or if we needed to adjust it.
They all completed an anonymous survey and one member of the team then collated the results. Each person had the opportunity to rate my effectiveness against each question ranging from 'requires improvement' to 'excellent', and then add any comments they wished to.
From their results, each question was then given an average weight and was ranked. This identified the lowest ranked areas. This was great as it provided me with great feedback based on my team's agreed requirements of my leadership. The main concern they all had was they did not spend as much time with me as they wished to. So, we agreed to plan more time as a team and to focus on their requirements.
So, my leadership challenge to you all is to do this with your teams, especially in this time of change and uncertainty. I believe you will gain so much.
My action points
Plan a session with your team.
Give them the freedom to come up with leadership aspects they require from you (I would suggest no more than eight).
Things to consider during Covid-19 and beyond, would be communication `the what, when and how'.
Agree the leadership commitments and publish.
Set a review date to see if your leadership approach will need to change.
Set a period to measure your effectiveness and continually improve as a great leader.
Quality World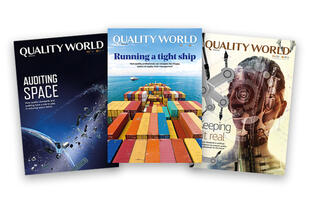 Get the latest news, interviews and features on quality in our industry leading magazine.