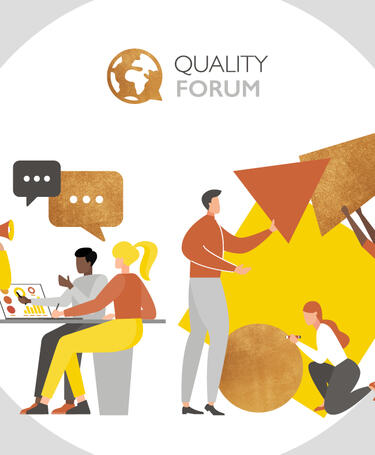 Quality Forum: Learning from Excellence webinars
Published: 27 Apr 2020
The CQI's Quality Forum kicks off with the Learning from Excellence webinars, where you will hear from International Quality Award winners and finalists across three informative and engaging sessions. 
The Quality Forum includes events that highlight key themes in the industry, and how to benchmark the highest quality standards. Linked to the International Quality Awards, these sessions will be hosted and facilitated by alumni of winners and finalists showcasing quality at the highest level. The Learning from Excellence webinar sessions provide an opportunity for participants to share ideas, network, and take insights back to their organisations.
Webinar dates
13 May : Quality Organisations - 12:30pm - 13:30pm (BST)
20 May: Quality Teams - 12:30pm - 13:30pm (BST) -
27 May: Quality Leadership - 12:30pm - 13:30pm (BST)
Additional tickets for members are very limited so please book now to avoid disappointment. All webinars will be uploaded to the members area after each session takes place.
The interactive sessions will be led by winners and finalists from the International Quality Awards. They will speak about their submissions for the awards and their experiences, how their businesses responded, their learnings and more. With case studies, Q&As and quizzes for participants, there will be plenty of food for thought.
To register
1. Click any of the above links to register for free or buy tickets on Eventbrite
2. You will receive an order confirmation email from Eventbrite, click the link in the email to go through to the dedicated Eventbrite page for your chosen webinar
3. Follow all instructions on this page and you will be directed to the GoToWebinar registration page where you can complete your booking
4. Only when you have registered your details on GoToWebinar is your attendance confirmed.
Cost
Members and Corporate partners: Free
Non-members: £15 per session
First session will take place on Wednesday 13 May 2020 at 12:30pm (BST).
This forum is a great opportunity for our members to hear real-life case studies first-hand and take their learnings back to their own businesses.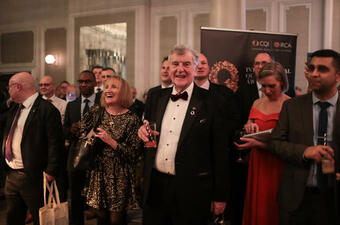 The original live event was due to take place in central Birmingham on 13 May, but due to government guidelines regarding COVID-19 we changed to hosting the event online in the form of three 60-minute webinar sessions.