CQI and IRCA course exams go online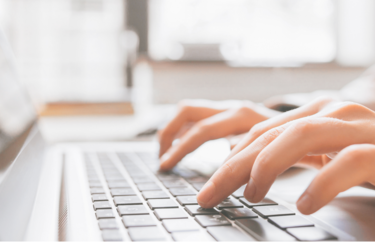 Published: 26 Sep 2022
The CQI and IRCA Lead Auditor and Auditor Conversion course exams will be going online from November 2022, as the first step in a phased rollout.  
The first course exams to make the move will be QMS ISO 9001, EMS ISO 14001 and OHSMS ISO 45001. The initial focus will be on delivering exams in English, before rolling out other languages next year.
The change to online course exams allows the CQI and IRCA to improve the security and integrity of the exams and refine quality assurance processes, while also modernising course delivery.
Shane Ryan, Product Development Manager at the CQI, said: "Pre-pandemic, we recognised that the CQI and IRCA needed to modernise the delivery of its certified training courses. The pandemic meant that redevelopment had to happen at pace to ensure training was able to continue with minimal disruption.  
"Most of our Approved Training Partners (ATPs) now deliver training either by using virtual instructor-led training or a blended approach, which now exceeds the volume of training carried out via traditional classroom delivery. Having e-assessment will enable ATPs to offer learners a complete online learning and assessment experience.
"E-assessment offers learners greater flexibility as to where and when they can take their exams and it also mitigates the risk of learners not being able to take their exam if there are any restrictions on movement.
"By moving to e-assessment, we plan to improve the delivery of CQI- and IRCA-certified training courses, and the security and integrity of our exams, reaffirming the CQI and IRCA exams as the industry's gold standard."