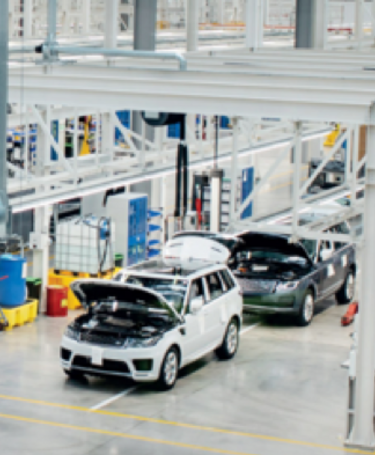 CQI Birmingham celebrate International Women's Day with JLR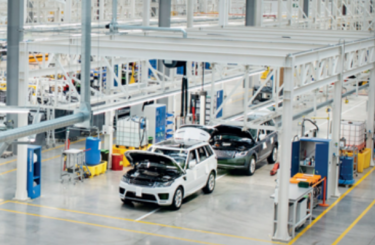 Published: 27 Mar 2018
The CQI Birmingham branch celebrated International Women's Day (IWD) with Jaguar Land Rover (JLR) at their prestigious Ryton Plant (Pilot Operations) on Thursday 8 March.
Observed since the early 1900s, IWD is recognised every year on 8 March by communities everywhere. The day brings together governments, women's organisations, corporations and charities around the world under the banner of International Women's Day. It celebrates the social, cultural, economic and political achievements of women across the globe. The day also focuses on unity, equality and advocacy.
This year's IWD theme was #PressforProgress and was observed with talks, performances, rallies, networking events etc.
Women in Engineering
Everyday, JLR's female engineers make significant contributions to the success of its business. Their passion and drive to succeed, supported by a corporate culture with a focus on personal growth, provides diverse ways to enter the business and continue to grow through training and development. The automotive sector is a rapidly changing and its challenging environment provides great opportunities for engineers to exercise their problem-solving skills and apply their training and qualifications. JLR champions opportunities for a new generation of women and girls considering a career in engineering.
Delegates were welcomed by Mark Trowbridge, Director, Pilot Operations. A presentation delivered by Justin Malpass, Planning Manager, Pilot Operations, outlined the background to investing in a new plant and the growing culture change that is driving quality into every Pilot Plant process. This was followed by a guided site tour of the plant, which only opened in May 2017, during which Pilot Plant's female engineers provided the delegates with an insight into their roles, their achievements and their career paths. Their presentations included specific quality initiatives of Pilot Operations, such as Quality at the Heart of Everything We Do, quality tools applied to improve processes and control inventory, and routes into JLR for women interested in engineering.
On behalf of CQI Birmingham Branch, Bal Gill, CQP MCQI, thanked JLR representatives for their warm welcome and hospitality. She congratulated the women engineers for their achievements and for being role models for the next generation. Gill, who is Managing Director at Temple QMS (which delivers CQI and IRCA accredited training), leads a team where more than half the staff are women.
The Birmingham branch would like to thank Justin Malpass for his support on this event. Trowbridge also commented that as the first external organisation to visit DC7, it was especially notable and appropriate that it was an organisation focused on quality and welcomed any feedback.
---
About the author: Amandip Sandhu, CQP MCQI, is Principal Quality Engineer at Bromford Technologies-Alcester
Quality World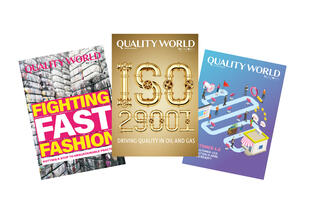 Get the latest news, interviews and features on quality in our industry leading magazine.