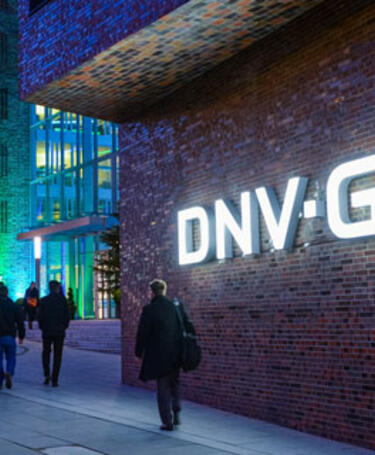 DNV GL on board to develop new CQI and IRCA Certified Training portfolio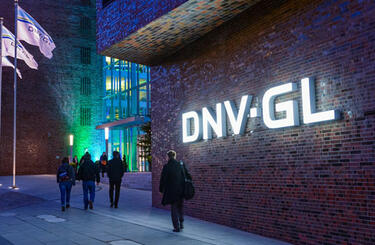 Published: 16 Nov 2016
In September 2016, the renowned global training provider, DNV GL came on board as one of the newest Approved Training Partners (ATPs) of the CQI, joining a host of other training organisations that will develop and deliver the new CQI and IRCA Certified training portfolio.
The new suite of course specifications, launched earlier this year aligns learning with the skills and knowledge called on by the profession and wider industry. The CQI spoke to Ramanie Pathirage Chandraratne, global training services manager at DNV GL, to find out why the training will be an asset for the organisation:
"There is worldwide demand for this type of portfolio because quality is an embedded requirement in all the products and services that we deal with. However, it might not always be explicitly mentioned as we expect the products and services we purchase to meet certain quality standards as the norm.
As a result, the quality and auditing learning portfolio will always be in demand. However, the impact of the training plays a major role. Just adding topics and content is not good enough, the training has to be designed in such a way that it has a positive impact on the learner. The inclusion of the foundation, practitioner and professional levels in the CQI Competency Framework for qualifying quality professionals is a big step forward. "
The portfolio has been designed in a modular format to accommodate the learning requirements of professionals at all levels in their career from those who are new to quality (foundation level) to those with more extensive learning requirements and are at mid to senior level and aspiring to leadership (practitioner and professional level), another reason for DNV GL to develop the portfolio:
The different levels – the foundation level, the practitioner level and the professional level – mean people can calibrate themselves. This can also help in the recruitment processes, as people will be able to look at the qualifications and understand and benchmark the level of knowledge and experience of the person they are hiring.
DNV GL have a long standing relationship with the CQI previously delivering IRCA auditor training worldwide and recognise the value in providing a quality syllabus to their clients, as Ramanie explains:
"Quality covers a lot of streams relating to both products and services and, as a result, quality professionals need to be able to motivate their top management. Most quality professionals are seated one or two levels below the senior managers in the hierarchy of an organisation. There is a huge demand for these qualifications to be recognised so that quality professionals can be included in the top management team."
DNV GL plans to develop and deliver the new portfolio of courses in 2017, with their courses focused on the process, food, automotive and medical sectors.
Register your interest in CQI and IRCA Certified Training
Foundation courses are currently available to book and our ATPs are working hard to certify practitioner and professional level courses. Register your interest and when these courses become available, we will let you know.
Find a foundation level course
Foundation level courses are now available, for those new to quality or in the early stages of their quality career.
Why Choose CQI and IRCA Certified Training?
Get the skills you need and boost your employment prospects with accredited training delivered globally by our Approved Training Partners.