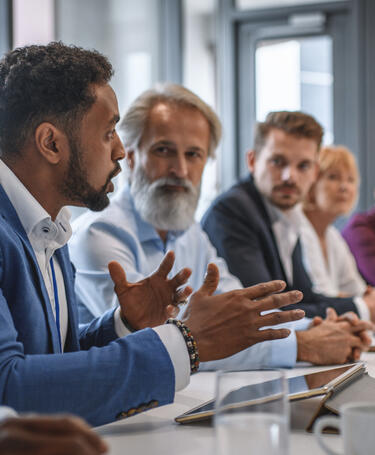 EOQ announce CQI CEO amongst new Executive Board members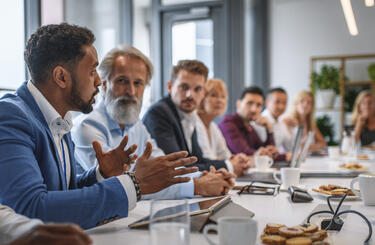 Published: 7 Jul 2022
At their latest meeting, the European Organization for Quality (EOQ) General Assembly approved three new Vice Presidents of the EOQ Executive Board: Romana Hofmanova, Juha Ylä-Autio and Vincent Desmond. 
With more than 70,000 members and 500,000 partner companies, EOQ is a European interdisciplinary organisation striving to promote quality and effective improvement in quality management. The EOQ Executive Board is responsible for running the affairs of the organisation and new Executive Board members include official representatives of the Czech Society for Quality, the Finnish Quality Association, and the Chartered Quality Institute (CQI).
Secretary General of EOQ, Ulf Gustavsson commented: "EOQ is in the middle of a transformation to create even more member value with the overall aim being the European leading promoter for quality. This will be done by working together, simplifying ways of working, being pragmatic and by making things happen. The new members of the Executive board will certainly contribute to the strategic agenda and deliver results. With Romana, Juha and Vincent we have an even stronger line up, bringing great experiences, competences, and a strategic mindset."
On his recent appointment to EOQ's Executive Board, Vincent Desmond commented: "I look forward to supporting EOQ and its members in an organisation which brings together European bodies with a shared mission to promote quality management for the benefit of society.
"Our broad quality community can help with the key shared challenges that society faces – especially the technology and sustainability agendas covered at the CQI's recent Quality Futures Summit in London – and there's lots of scope for EOQ members and EOQ global strategic partners to collaborate on these topics.
"Of course, we continue to have a shared interest in helping European industry and organisations understand and capitalise on the huge competitive benefit that investment in quality and excellence offers, and in developing the required quality skills which continue to be in short supply in so many sectors and territories."
The CQI and the Confederation of Indian Industry Institute of Quality recently signed a memorandum of understanding. Find out what this means for global ties within the quality community.