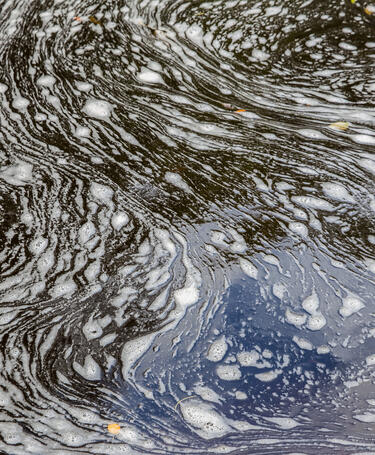 Every river in England is contaminated, says UK report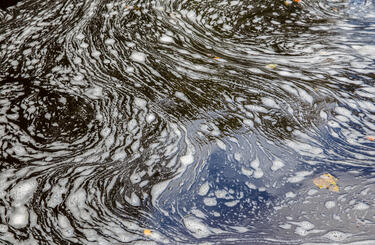 Published: 14 Jan 2022
Sewage, agricultural waste and plastics are polluting the UK's rivers and putting public health and nature at risk, warns Parliamentary report.  
The Environmental Audit Committee (EAC)'s report, 'Water Quality in Rivers', warns that "not a single river" in England has received a clean bill of health for chemical contamination, blaming multiple industries for the pollution, and finding "outdated, underfunded and inadequate monitoring regimes".
The inquiry, which looks into the sources of pollution, identifies the three main drivers preventing water bodies from achieving 'good' status as: agricultural pollution from rural areas (affecting 40% of water bodies); sewage and wastewater (36%); and run-off from towns, cities and transport, referred to as 'urban diffuse pollution' (18%).
"'Fatbergs' as big as blue whales" are costing companies millions to remove from sewers each year. 
It also reports that water companies appear to be "dumping untreated or partially treated sewage in rivers on a regular basis", farm slurry and fertiliser run-off is "choking rivers with damaging algal blooms", single use sanitary products coated in harmful chemicals are clogging drains and sewage works, and "'fatbergs' as big as blue whales" are costing companies millions to remove from sewers each year.
The EAC's findings emphasise the importance of organisations considering the built and natural environment in their outcomes.
In order to restore rivers to good health and adapt to a changing climate, the EAC calls for regulatory action, investment in water companies, and "cross-catchment collaboration" with farmers and drainage authorities: "We expect to see far more assertive regulation and enforcement from Ofwat and the Environment Agency to restore our rivers to their natural glory".
The International Water Association
Learn more about the International Water Association and their balanced approach to managing long-term urban infrastructure in a sustainable way.