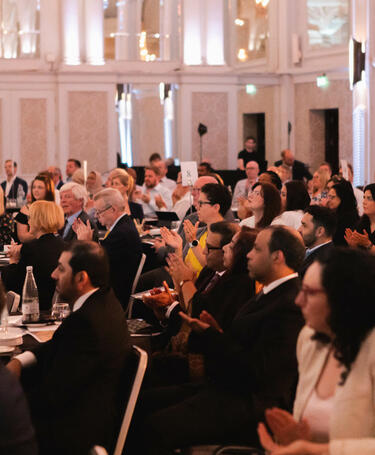 The International Quality Awards 2022: Celebrating excellence across the globe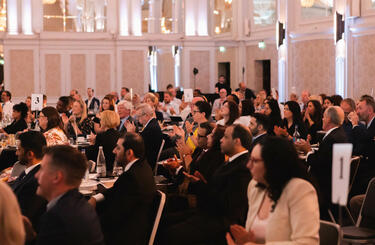 Published: 24 Jun 2022
With 130 entries across 36 countries and 13 sectors, and expert speakers and panelists, the International Quality Awards 2022 were a celebration of excellence across the globe.
The International Quality Awards (IQA), in partnership with LRQA, took place yesterday, 23 June, in London, and this year for the first time featured the Quality Futures Summit – with two panel discussions led by industry figureheads.
Opening the Quality Futures Summit was Mike Turner, Head of Profession at the CQI, with an introduction to Quality 4.0. He was then joined by Chair of the panel, Lorraine Turner, Accreditation Director, UKAS; David Anderson, Director of Business Assurance, Quality and Systems, BAM Nuttall; and Rashad Issa, Quality & Business Improvement Lead, Baltic Exchange, to discuss how quality professionals are approaching the rapidly emerging technology agenda, including the opportunities and challenges for quality management.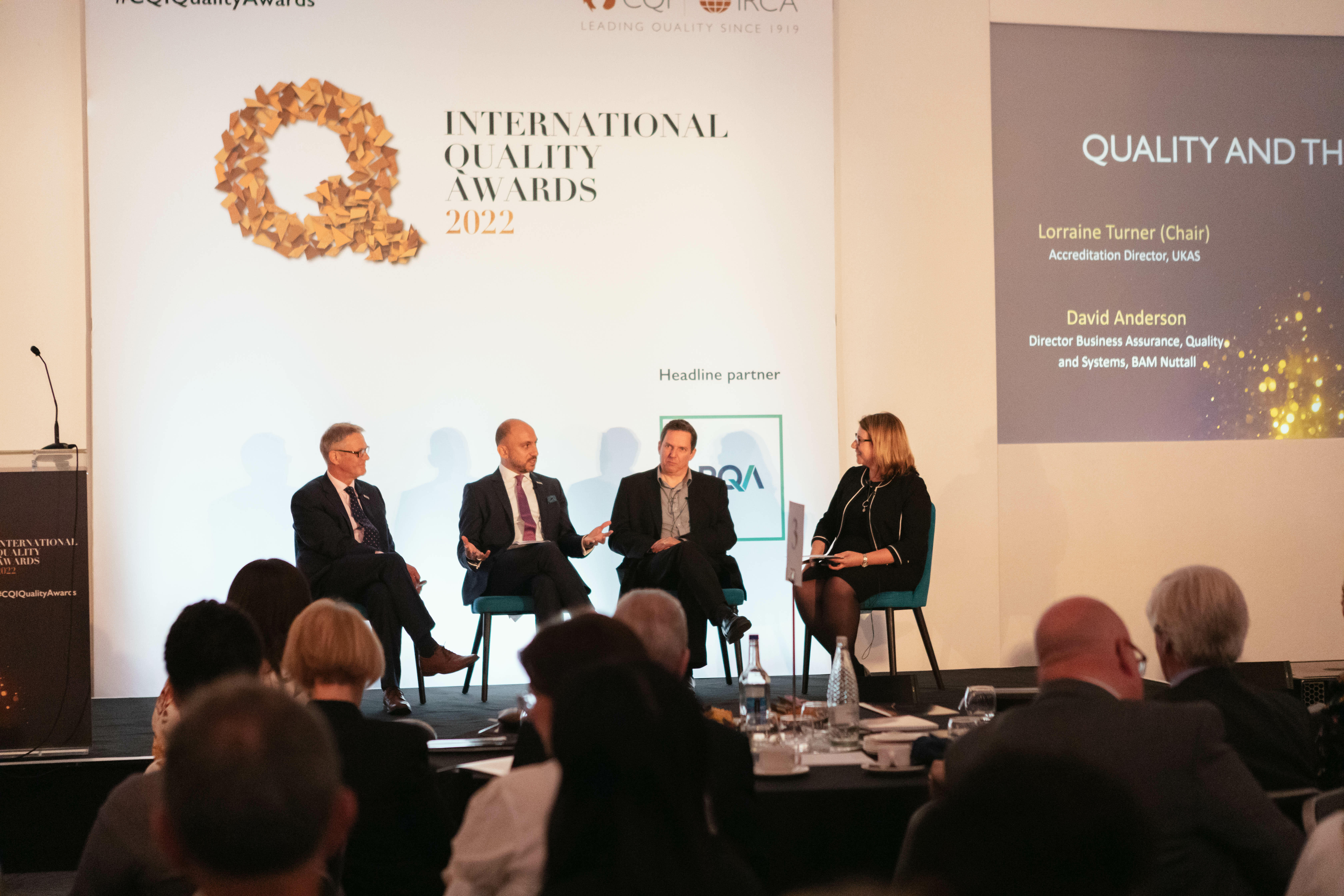 The second panel discussion, Quality and Society, was chaired by IQA Chief Judge, Estelle Clark, Director of Strategic Arrow, who explored the changing needs of society and the increasing pressure on organisations in order to meet them. Also joining Estelle was Paul Butcher, CEO, LRQA; Ann Francke OBE, CEO, Chartered Management Institute; Dr Ian Peters MBE, Director, Institute of Business Ethics.
Tally Singer, CQI Executive Director, commented: "The Quality Futures Summit was a new innovation by the CQI. The reception it has had in the room has been really positive. It has challenged people's way of thinking about the future, and provided some inspiring and useful food for thought as to what is coming."
In the afternoon, the awards ceremony took place. Awards were presented by judges across the nine categories, and individuals and teams spoke about their quality journey. "Every time we hold the awards, we hear about some amazing stories and I think this year has been no exception – it has been incredible", commented Tally Singer.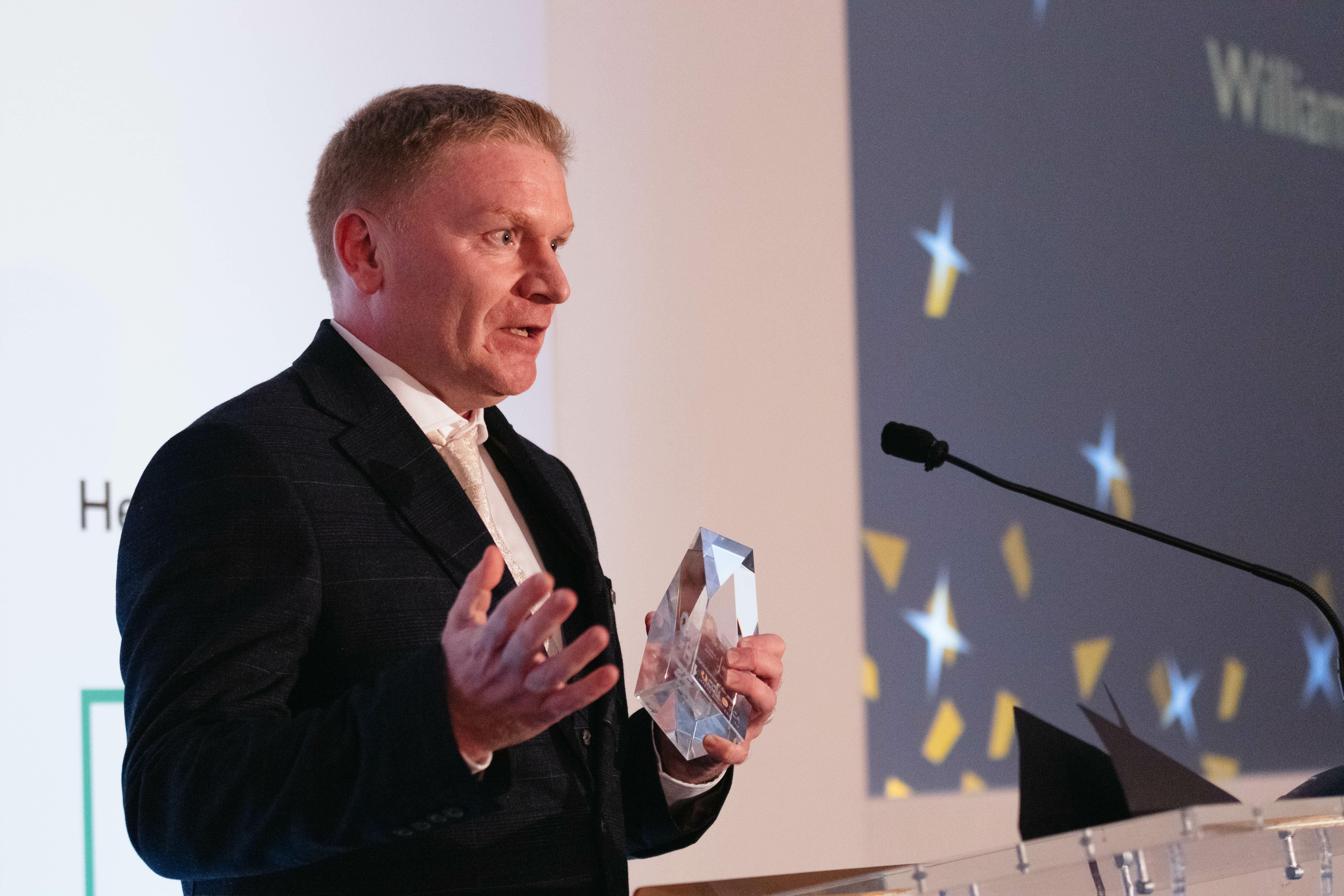 Closing the event was Estelle Clark, who thanked panelists, judges, winners, entrants and attendees, and announced the return of the International Quality Awards in 2023: "Inspire, be inspiring, and be back here in 2023 – and remember, we have the best job in the whole world."