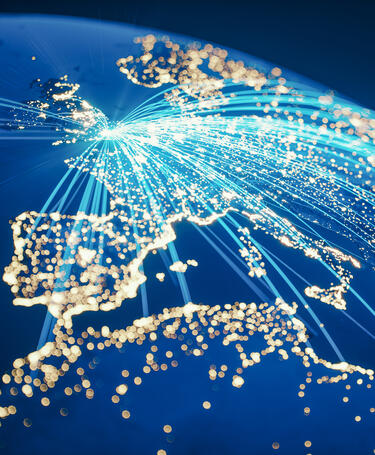 Quality engineering critical for emerging technology implementation: World Quality Report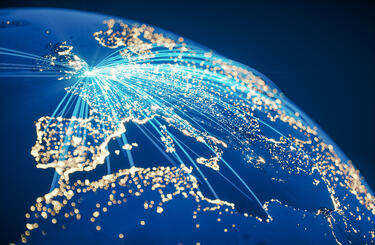 Published: 14 Oct 2022
Latest World Quality Report identifies quality engineering to be pivotal in the implementation of emerging technologies into real-world use cases
Quality engineering and testing (QE&T) seen more and more to contribute to the environmental aspect of sustainable IT according to the findings published in the fourteenth edition of the World Quality Report by Capgemini Group, Sogeti, and Micro Focus. More than 1,700 organisations, across 32 countries and 10 sectors, were surveyed to identify key trends and developments in the quality engineering and testing industry.
The 2022/23 report underlines the value placed on quality engineering, with 85% of organisations considering it critical to the implementation of emerging technologies into real-world use cases. Sustainable IT and Value Stream Management were also identified as new interest areas for quality teams, with considerable optimism about the impact of emerging technologies such as the Metaverse, Blockchain, and other applications. Mark Buenen, Global Leader, Quality Engineering and Testing at Capgemini and Sogeti, commented, "A clear and understandable trend is the sustainability of IT. The World Quality Report reveals that organisations recognise that simply adopting a sustainable IT approach isn't enough – they also need to be able to validate the sustainability aspects of that IT. While quality can help with making environments more efficient and with optimising resource utilisation, the next step is about making sustainability levels of IT transparent. We are not there yet. In fact, only 54% of organisations say they test for resource efficiency and 54% say the same for energy efficiency."
This year's edition concentrates on the acceleration of pandemic-driven IT developments and digitalisation across industries on a global scale, and considers the development of AI, hyper-automation, advanced analytics, unified digital platforms, and agile solution delivery, amongst other vital areas.
Key findings include widespread optimism around green IT, with 72% of organisations stating they believe quality engineering and testing (QE&T) could contribute to the environmental aspect of sustainable IT. Respondents also cited improved brand value ranking and improved customer loyalty as key benefits of green IT. The growth of emerging technology and better integration of agile development were also identified, with more than 80% of respondents picking blockchain and Web 3.0 as a priority for their IT strategy and 64% of respondents citing on-time delivery as the biggest improvement after adopting agile development.
"This year's World Quality Report dived into the role of data in quality engineering and notes the increased focus on provisioning test data safely and securely. The quality of data and the ability to control that quality will become ever more important. Why? Because all organisations increasingly rely on data for effective decision-making, including in the realms of quality and testing. The ability to validate that data is seen as an important step, with 44% of survey respondents agreeing that this will be an area of extreme importance going forward."

Mark Buenen, Global Leader, Quality Engineering and Testing at Capgemini and Sogeti
When asked about their views surrounding risks they may face without a quality strategy in place, 96% of respondents believe their organisations would be at medium to high risk of cyber-attacks without a quality strategy. The report also found that 88% of respondents felt that they were at medium to high risk of losing market share to a competitor, while 90% of respondents agreed that they face the risk of increased costs for the deployment of new technology solutions without a QE&T strategy.
A highlight of the report involved how a focus on data continues to grow, with an almost unanimous (89%) agreement that robust data validation capabilities were found to improve decision-making and efficiency and bottom-line profits. Despite Test Data Management (TDM) being found in the report to be an integral part of the software testing lifecycle, only 20% of respondents have a fully implemented enterprise-wide test data provisioning strategy. Many organisations have faced serious challenges with the implementation of an effective data validation strategy, with 42% of respondents counting the implementation of data validation as a time-consuming exercise.