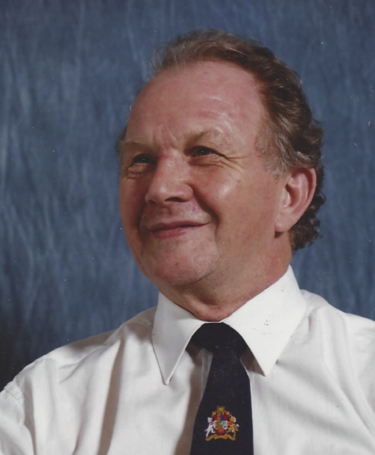 Ray Mellett, retired Fellow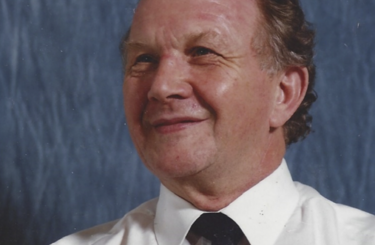 Published: 10 Feb 2020
David Hoyle, Hon. FCQI, and Angela Fumpson, CQP MCQI, remember Ray Mellett, formerly CQP FCQI, who died in December 2019
It is with great sadness that we report that Ray Mellett passed away on 7 December 2019, at the age of 84. He had been a member of the Institute for 35 years, and leaves behind three children, seven grandchildren and many friends – and a reputation within the CQI for constantly pursuing improvement.
Ray grew up in Nempnett Thrubwell, a small village in Somerset, UK, and was educated at Sexey's School. The state boarding school, which continues to thrive today, instilled in Ray a set of values he'd exemplify throughout his life.
Quality background
Leaving school at age 16 with eight O-levels, he joined the Bristol Aeroplane Company (which later became part of British Aerospace) at Filton, Bristol, undertaking a five-year engineering apprenticeship, during which he gained an Ordinary National Certificate in Electrical Engineering. Unusually for today, he continued to work with the same company, through its many transformations, until 1989.
After finishing his apprenticeship, he joined the team developing the Bristol Bloodhound guided missile, working in the design office on ground equipment design. He moved into missile commissioning and trials, which took him to Singapore, Australia, Sweden and Switzerland for long periods, where he developed his skills in diagnosing failures. During this period, Ray learned to work as a team player and learned other languages.
After being recognised by the Quality Manager, Ken Smith, for his skills in defect investigation and his willingness to help others, he joined the quality department as a quality engineer. Ray eventually became a senior quality engineer and later became a product assurance manager on several international guided weapons projects.
Driving change for the quality profession
After taking early retirement from British Aerospace at the age of 54, he had another 30 years to put his talents to good use. Having recognised how important education and training were to producing quality products and services, Ray then used his talents to help small businesses in the engineering and service industry to develop effective quality systems. He showed his sense of humour by naming his consultancy 'The Straight Banana Co'.
For 12 years, he was a tutor for Institute of Quality Assurance (IQA) courses being provided by the University of the West of England, teaching more than 100 students, three of whom went on to receive an MSc in Quality Management. When funding for the IQA courses dried up, he became visiting lecturer on quality in design and other courses for the University's Engineering Faculty – eventually becoming examiner and coordinator for the Quality Assurance (QA) distance learning module.
CQI involvement
In 1979, Ray joined the IQA, which later became the CQI, and over the years he encouraged the formation of new branches and took a personal interest in their survival. He undertook many roles: education representative and Chair of the South Western Branch committee; member of the editorial panel; Assessor for the experiential route to membership, and Honorary Secretary of the South Western Regional Committee, a post he held for 10 years.
David worked with Ray at the British Aircraft Corporation in the 1970s, served alongside him on IQA/CQI committees and was a close friend for over 45 years. Angela was taught and mentored by Ray and volunteered with him at the CQI for more than 25 years.
At 70 years of age, he was elected onto the IQA Council, a position he relished with the enthusiasm of a much younger person. Ray always encouraged his students to become members, took a personal interest in their progress, and in 2007 he received an Outstanding Service Award for his contribution to the profession. Angela Fumpson recalls Ray co-opting her onto the Avon branch committee, mentoring her through each grade and eventually encouraging her to follow suit and take over the chair and council roles.
In spring 2008, Ray became seriously ill and had major abdominal surgery to remove a tumour, leaving him out of action for some time. Exhibiting great stoicism, he bounced back and continued to serve on the Regional Committee. During his time with the CQI, Ray often challenged the status quo and tried to improve its administrative processes. With his ability to talk to anyone, find a connection and tell a story, he was elected onto the Board of Trustees in 2008 and served on the Advisory Council from 2010 to 2012. He continued to support the Avon Branch until 2014, when he finally retired at the age of 79.
Ray was also an active member of his local Community Association in the 1970s. He edited its magazine for 10 years and chaired various committees.
A man of many talents
In later life, he developed a passion for woodturning, making gifts for his friends and family. But ever since the 1950s, his great passion was jazz, and he took real delight in meeting like-minded jazz fans. Travelling in Ray's car was always hilarious, as one would need to remove either bits of wood or CDs from the passenger seat to sit down, and the back seat was always full of projects in the making or paperwork.
Ray was an unforgettable character who stayed close to his Somerset roots. He was always willing to help others and his interest in how things worked meant he could turn his hand to anything.
Ray is remembered for his unique ability to draw on this vast wealth of experience to impart understanding in others by recalling stories and examples; never failing to amuse, inspire and remind us of the principles at the foundation of our body of quality knowledge. He will also be fondly remembered for his liking for beer and holding committee meetings in the pub; most of all for his infectious enthusiasm, his laugh and the passion he held for quality, jazz and friendship.
His sense of humour was typically personified by referring to his fellow practitioners as "qually wallies".