Temple QMS release foundation level courses
Published: 31 Oct 2016
Approved Training Partner (ATP) Temple QMS are the first to certify CQI and IRCA foundation level courses.
In March 2016 the CQI launched the first phase of its new portfolio of certified training courses. These courses have been mapped to the CQI Competency Framework to provide a truly effective learning portfolio that embraces all aspects of the quality and auditing profession.
Temple QMS are the first ATPs to have certified all seven foundation-level courses. These courses are now available to book online and are designed for those who are new to quality or are in the early stages of their career.
Before becoming an ATP, Temple QMS was both a CQI Education Centre and an IRCA Training Organisation delivering accredited qualifications and training to quality and auditing professionals throughout the UK.
Temple QMS are dedicated to supporting professionals and enhancing their careers through education and training. This is one of the key reasons they have developed the foundation quality courses with the CQI, explains Bob Hughes managing director at Temple QMS:
The courses are renowned for their recognition within the quality management profession across the world. If you are serious about quality this is the context to be part of and Temple is privileged to be delivering superiority in formally accredited training.
Temple QMS plan to deliver the full portfolio of CQI and IRCA Certified training in 2017 with the release of their practitioner level courses due later this year. The unique modular nature of this portfolio offers a range of courses for every stage of a career ensuring achievable but very relevant subdivisions of learning.
Hughes added: "They are attractive because they are attainable within manageable time scales that have been very cleverly arranged. They are what employers want in the development of the quality profession to ensure the never ending journey of accomplishment and distinction in keeping innovative organisations and individuals competitive and standout within their profession."
All three levels, foundation, practitioner and professional course specifications have been released to our training partners and it's expected that more courses will be certified later this year and into 2017.
Become an Approved Training Partner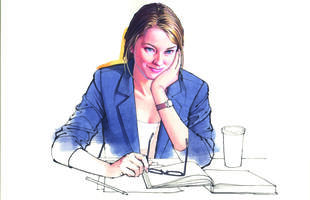 Deliver our courses and provide relevant, valuable training to a growing and ambitious workforce.