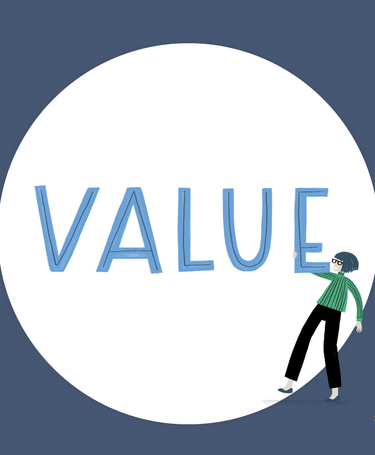 World Quality Day 2020 highlights
Published: 16 Nov 2020
On Thursday 12 November, we celebrated World Quality Day (WQD) under this year's theme of 'Creating Customer Value'.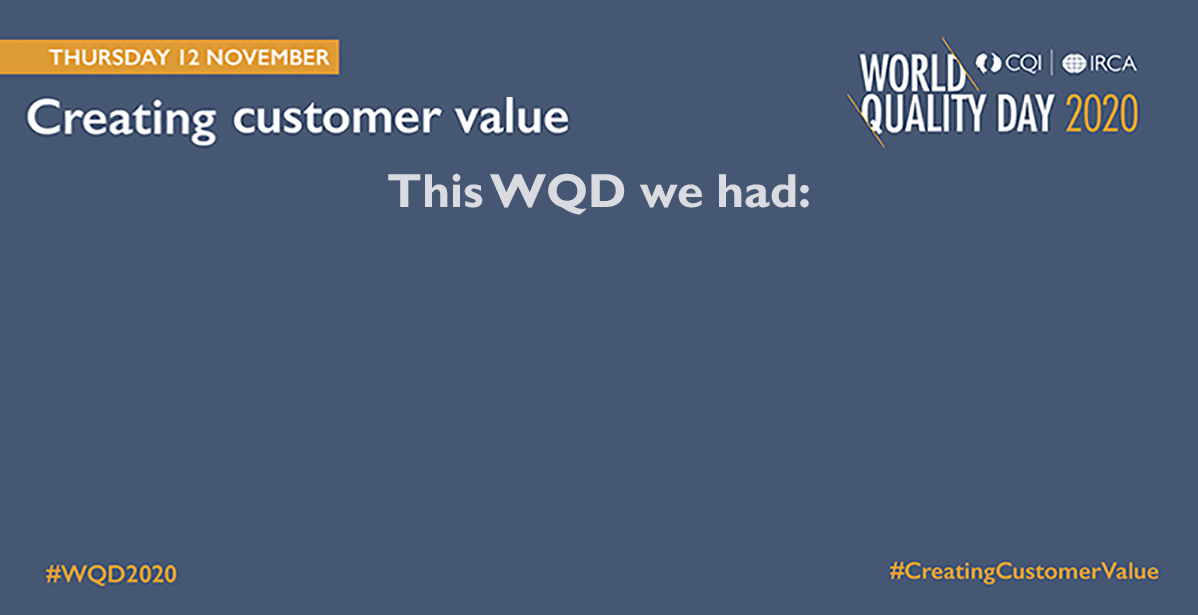 On the day and during the lead-up to WQD 2020, quality professionals around the world showed their support. They helped to raise awareness of the great things they're doing to embed quality within their organisations and highlight the importance of customer value.
"How delightful to have seen our members, alongside so many organisations, recognise how quality creates customer value. Thank you for celebrating excellence in the profession this World Quality Day."
Here are some highlights from individuals and organisations around the world...
Chain Reaction Partners, Singapore: "This World Quality Day, we are conducting a series of Pro Bono workshops for our local community, and releasing WQD-themed Instagram AR Filters/games, which will allow our participants to engage in interactive celebration, encouraging participation and driving engagement while still practicing safe social distancing. To commend this occasion, we have also released quality-related music, with a song called: "Creating Customer Value". Watch the full video here:
Abdelmutalab Adam, Assistant Professor (Deanship of Quality and Development) at Sudan University of Science and Technology (SUST): "We led the celebration for World Quality Day in Sudan by providing organisations with the adequate resources and help to raise support for the event. At SUST, we celebrated the day by organising a public event, which was supported by our partners. As an academic organisation, our focus was on the role of smart education and how it delivers value to students."
@UKAS, from Twitter: "Today is World Quality Day! UKAS is proud to support this initiative that shines a light on individuals and organisations that strive to continuously improve quality. Read more here."
Roxann Dawson CQP FCQI, Head of Quality & System Infrastructure Project at Network Rail, and CQI Trustee, from LinkedIn: "Hope you all had an amazing day celebrating our achievements. I was proud to attend Network Rail 's 1st Virtual WQD Event, with approximately 100 attendees, spanning some of our supply chain, and the wider Network Rail community."
Whether you organised an event, used our poster or planned an activity from our toolkit, we'd love to hear about it.