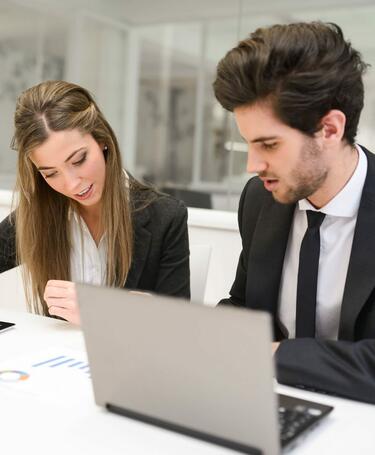 Is your IRCA membership due for renewal?
Check if your membership is due for renewal in the members' area of our website by simply signing in and going to the My Payments, Invoices and Receipts page.
If any of your schemes are due for renewal they will be listed under the Outstanding Invoices table. You can also download your invoice from this page.
View the current IRCA fees.
How to renew your membership
Online by credit card or direct debit
1. Log into the Members' Area
2. Select My Payments
3. Find your renewal invoice
4. Select to pay by Credit/Debit card or to set up a UK Direct Debit or Euro SEPA mandate online
Bank transfer
Account name: The Chartered Quality Institute
Account number: 00231866
Sort code: 30-98-97
Swift code: LOYDGB2L
IBAN number: GB18LOYD30989700231866
BIC code: LOYDGB21031
Bank address: Lloyds Bank plc, London Victoria branch, 98 Victoria Street, London SW1E 5JL
Phone
Call us on +44 (0)20 7245 8600 and make a payment by Debit or Credit Card.
You will receive a payment receipt within 24 hours (or 72 hours if paying over the weekend).
Cheque
We cannot currently accept cheques as the CQI office is currently closed due to the Covid19 pandemic.
Enhance your credibility and your career.
Access a unique global network of 20,000 CQI and IRCA members.
Help shape the future of the profession.
Stay up-to-date on industry news through Quality World magazine, regular e-newsletters, member updates and the e-library through our website and the Members' Area
Contribute to CQI and IRCA panels, including ISO Technical Committees and Working Groups
Develop your knowledge and skills with CQI Mentoring. Designed to match less experienced members with more experienced members. You can become a mentor, mentee, or both - it's a great two-way learning process.
Be part of an independent body that is widely acknowledged for being thought-leaders in our field.
Renew your membership
IRCA certificated auditors are recognised as world leaders in their field. Stay part of our unique global community by renewing today
We'll call you
Arrange for our team to contact you to discuss your renewal at a time convenient to you
Member Stories
Our members explain what they get out of CQI membership and IRCA certification