Based on the latest research, quality news and trends, we provide thousands of resources to support your learning. Stay informed with the latest in the profession. 
    
 

Stay up to date with our leading quality management magazine every quarter

With Quality World magazine, you can opt for a hard copy, or go digital and save the environment. You also have access to our archive of previous editions, featuring a range of quality tools.

 

Receive regular e-newsletters
We're committed to delivering the latest news, opinion and thought leadership content direct to your inbox every month.

Knowledge - our Knowledge e-newsletter features exclusive articles from leading quality professionals and industry figureheads, as well as practical tools and quality insights to help with your professional development.
Networks - our Networks e-newsletter keeps you informed with upcoming events, the latest news in the profession and the CQI community. Every month, you can receive new blogs, webinars, news items and resources to help you make the most of your CQI membership.

 
Access valuable research and reports
Members can access our latest reports and case studies on best practice, including how organisations are implementing Quality 4.0.

 
Explore our exclusive eLibrary
As a member, you have access to thousands of journals, magazines and industry publications. Search and find everything you need.

 
Take courses with our eLearning Platform
With a growing range of courses on offer,  develop your knowledge in your own time. Familiarise yourself with an introduction to Quality 4.0 and explore the CQI's eight Quality 4.0 principles.
Become a member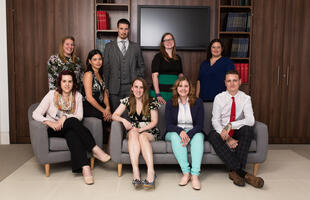 Take your quality career to the next level by becoming a member of the CQI or an IRCA Certificated Auditor.