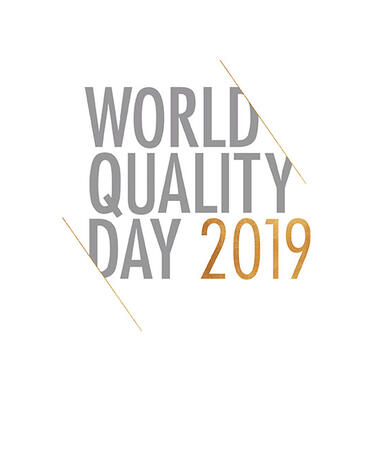 World Quality Day 2019 Toolkit
World Quality Day 2019 is your opportunity to celebrate your quality achievements, and recognise those that uphold trust to sustain and improve performance every day of the year.
We have assembled a #WQD19 toolkit to help you gain recognition for the great work that you do every day.
Show your support for World Quality Day 2019 by downloading your supporter logo, displaying the poster, spreading tow word about it on social media and organising an event.
Who are we and what do we do?
World Quality Day reading list
Countdown to World Quality Day 2019