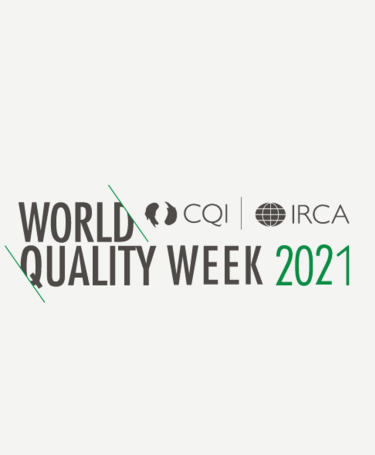 World Quality Week 2021 resources
World Quality Week 2021 is your opportunity to celebrate your quality achievements, and recognise those that uphold trust to sustain and improve performance every day of the year.
Theme: Sustainability: improving our products, people and planet
We have created #WQW21 resources to help you gain recognition for the great work that you do every day.
Show your support for World Quality Week 2021 by downloading your supporter logo, spreading the word about it on social media and organising events.
World Quality Week Programme
Join us
We'll be running a series of webinars across World Quality week in partnership with some well known Quality Partners. Watch this space to find out more.
Video call, PowerPoint and social media backgrounds