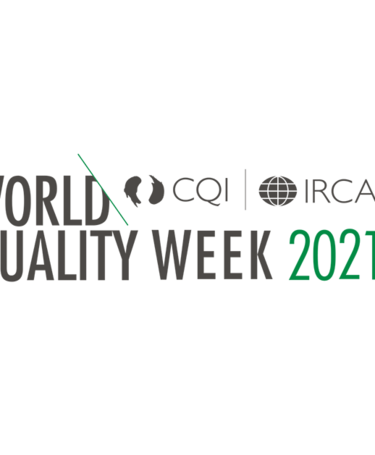 Sustainability: improving our products, people and planet
World Quality Week, the CQI's flagship brand awareness campaign, celebrates the quality management profession. This year, from 8-12 November, our focus will be on quality's role in sustainability and its environmental, social and governance (ESG) impact.
ESG factors are rapidly taking priority on business agendas and there's a growing awareness of how much these factors affect both decision-making and stakeholder value. ESG includes:
Government policy
Regulation
Customer and consumer attitudes
Investor attitudes and requirements
Pressure group activity and influence
Making business and society better
So what does this all mean? Sustainability can't just be an area that you and your organisation consider. You need to commit to building it into your company culture because it's here to stay. And, if sustainability hasn't already become an essential part of your business operations, your competitive advantage and your reputation, it will.
For the CQI, the concept of improving our products, people and planet is in line with our Royal Charter and our mission to champion quality management for the benefit of society. So we encourage you - whether you're a CQI/IRCA member or a professional working in quality management - to join us in promoting World Quality Week. This is a great opportunity to support your organisation not only to think about but to act on sustainability.
World Quality Week Programme
Join us
We'll be running a series of webinars across World Quality week in partnership with some well known Quality Partners. Watch this space to find out more.
Quality, sustainability and the customer
Socially conscious companies create value for their customers by being innovative and improving their products and services. This helps them to meet environmental and social standards.

As a quality management professional, you can help your organisation to:
| | |
| --- | --- |
| Recognise | environmental and social concerns, and how they affect the quality you need to deliver to your customers |
| Embed | sustainability needs and expectations in processes and plans through your organisation's management system and operational governance |
| Innovate | by designing products and services that are commercially viable and sustainable |
| Monitor, measure and report | how you're using sustainability to improve your business and your reputation |
| Meet | important sustainability requirements and targets |
| Continuously improve | your sustainability performance under your leadership |
About World Quality Week
Until this year, the CQI devoted one day in November for its world quality celebration. From November 2021, however, we will move to a week-long campaign.
We come up with a different theme every year that is wide enough for you to develop and promote. However, you may want to focus on other themes too that complement your corporate strategy and initiatives. The choice is yours.
Our key aim is to fly the flag for World Quality Week, to produce tools and assets for you to use, and to ask you to spread the word.
In the past, we have seen competitions, awards, conferences, discovery sessions and even supply chain initiatives.
As a World Quality Week ambassador, you can be an individual, a local business unit, a team or an entire company.
World Quality Week 2021 resources
Check out our #WQW21 resources, everything you need for a successful World Quality Week
Previous themes
Let's use #WQW21 to highlight quality management's role in improving our people, products and planet.