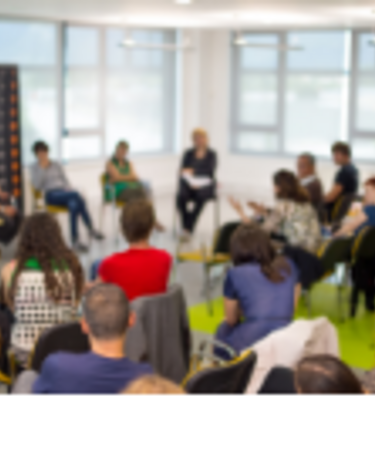 Quality 4.0: The employer's perspective
Auditing
Quality assurance
Author: Ian Howe
Head Of Commercial Development, CQI
Published:
Quality 4.0 has been a talking point within the quality profession for some time now, so it was a good topic to focus on at the CQI's last corporate partner event.
The discussion centred on the first phase of our Quality 4.0 research programme and its results. These results include a working definition of Quality 4.0 and eight principles to help quality professionals respond positively and effectively to digital transformation. It was insightful to hear employer views and experiences on a range of subjects including big data, technology, context, assurance, improvement and leadership.
Big data
The group looked at what organisations have adopted, or need to adopt, to deal with big data. This includes data governance, architecture, engineering and analytics, and how business is now using this as a strategic asset.
Data management – everyone agreed on the need to aggregate and compare data captured from a variety of business units, but the main learning is: keep it simple. Different projects are using data differently, so it's important to get processes right before overlaying technology
Data language – supplier visibility and lean systems will allow organisations to develop a common data language and align toolsets throughout the supply chain
Data governance – investment is moving towards data governance, so organisations can produce quality forecasts. Quality could then become a tool that supports predictions as well as reporting
Our corporates recognise that they need to manage data architecture with tools and techniques to optimise data, and focus on areas where people can make decisions. A cross-functional integrated approach will help to achieve this and avoid unconscious bias.
Technology
Technology is a continuously developing asset and many different technologies are driving the need for Quality 4.0. Artificial intelligence, machine learning, robotics and blockchain are all major drivers. Employers acknowledge that while managing quality doesn't tend to involve much use of technology, more experimentation is starting to take place including:
Drone inspections
Visual inspection automation
Digital rehearsal
AI algorithms to deliver assurance outcomes
Context
Our corporate group also looked at the potential challenges of implementing Quality 4.0 and the knowledge they can take from their own organisations and other sectors. Some key points were noted:
Boundaries – these are blurring within organisations and the supply chain
Interchangeability – is powerful for customers, but will need to be managed closely . Flexibility and choice, however, could result in mistakes and impact negatively on the end result
Traditional regulation approaches – have to align with a smarter, quicker industry, without losing confidence. The regulatory environment is still very compliance focused, and performance-based regulation is lagging behind
Managing Quality 4.0 relationships – organisations are finding that to apply Quality 4.0 they need to navigate between regulators, customers and suppliers, whose understanding of, and appetite for, digital transformation varies
Assurance
Another point raised is the desire to move away from traditional assurance methods, and investigate data and technology options that offer value and won't become obsolete in a few years. Distributed ledger technology is an example of this. However, the design of data and analytics infrastructures must be flexible, so that audit fatigue is not replaced by fatigue from management and assurance system interfaces.
Improvement
Big data and analytics will influence improvement so it becomes proactive (what could go wrong) rather than reactive (what has gone wrong). Real-time information and technology should give leaders and decision makers the performance information they need more efficiently, helping them to act quickly.
New quality partners are entering the profession, organisations that are experts in predictive analytics are proving their worth, and digital planning is showing itself to be an extremely powerful tool. Everyone understands that improvement can't be led by one profession. To maximise opportunities, organisations must have a fully integrated approach.
Leadership and people
There's a huge opportunity for the quality profession to lead organisational strategy in Quality 4.0, but that opportunity could become a threat if we don't embrace change and progression. If Quality 3.0 was seen as having challenges, this attitude could make applying Quality 4.0 more difficult.
However, the following will help us prepare to meet challenges:
Developing quality leadership skills around fluency in big data and technology
Making cultural and leadership changes
Supporting a shift from compliance and correction to risk prevention and performance improvement
Increasing diversity within the quality profession
Training quality professionals in new hard and soft skills
What does Quality 4.0 mean for the quality profession?
By embracing change and technology, the quality profession can play a big part in the way organisations harness change and progress. The CQI will continue to produce tools and assets to help keep our members and the profession informed about key developments around this crucial subject.