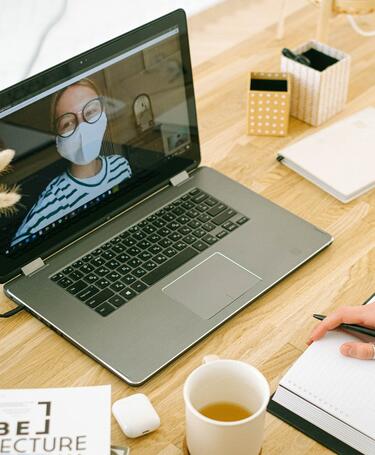 There's a revolution in the air - implications of Covid-19
COVID-19
Author: Vince Desmond
CEO, CQI
On 17 September, I spent a fascinating morning with a group of quality leaders from large complex organisations, discussing the impact and implications of Covid-19 and the challenge of disruptive change for quality management. Here are the highlights.
Positioning
The way that the management system and quality function were positioned in the eyes of senior management and the organisation prior to Covid-19 has informed the extent to which quality teams have been called upon to help their organisations. Teams who had invested time positioning themselves as value-adding have been proactively asked to assist their businesses, as they recognise the value of the management system as the baseline for the shift in how they adapt work, especially where process, governance and ownership are well embedded.
Agility and collaboration
Many quality teams have had to redesign their services, aligning to shifts in business need /supply chain challenge /customer value requirements. This has sometimes required redeployment of quality personnel to support specific aspects of the pandemic response, placing quality professionals into other teams to drive critical changes and communication. Making time to share and learn at speed has been key to enabling change and adapting to different ways of working. This includes sharing and learning with customers, suppliers, and external organisations such as third-party conformity assessment bodies and regulators.
This has huge benefits for the quality team as it can direct its own activity and resources towards value
The assurance shift
Most organisations have shifted to remote process, project, and supplier auditing, gaining useful insights from other organisations on lessons learnt and techniques, but noting that not touching, feeling and seeing organisations and products has been difficult. Interestingly, this is being seen as an opportunity to strengthen the first lines of defence with process owners and to wean organisations off audit as the main method for assessing compliance. This has huge benefits for the quality team as it can direct its own activity and resources towards value, in terms of helping managers and leaders understand and respond to performance. Linked to this is the focus on managing operational risk as a lever for quality teams to engage with and gain more traction with leaders and managers.
The digital shift
Investment in technology to deploy management systems and capture quality data has allowed organisations to pivot more seamlessly to adapt to new risk, opportunity and ways of working. Looking ahead, organisations are recognising that data capture systems have the potential to improve product inspection and process assurance, in terms of providing 100% real-time data, reducing cost and providing resilience. There are however other risks and issues presented by such systems, such as security and how data capture is designed, as well as how it's verified and used.
Impact on ISO management systems standards
ISO management systems standards are entering the next revision phase. This was due to be a light revision, however, this group of quality leaders felt that the Covid-19 shifts described above, especially around the developing assurance landscape, mean that a more major consideration is required.
It is not often that one hears the word 'revolution' in a meeting of quality professionals, but this is the general feeling. The sniff of huge opportunity is apparent in the community and the discussion we had underpinned the view that the CQI has taken on how the science of quality management and the role of the quality profession must develop.
The CQI's policy team is now leading a consideration of this future – often coined as Quality 4.0 – as we plan the next revision of our Competency Framework. In the meantime, with this pandemic ongoing, we have released two Disruptive Change Diagnostic Tools to help you consider the Covid-19 and Brexit shift in context and navigate towards the 'new normal'.
Vincent Desmond, CEO CQI
Covid-19 and quality management
The CQI has provided some considerations on key areas of focus for quality professionals as we adapt to the challenges presented by Covid-19.