Human Factors – Supporting our people and building organisational efficiency
22 February 2017 – 9:30am
Location
GSK House
980 Great West Road
London
TW8 9GS
United Kingdom
Human factors refer to environmental, organisational and job factors, and human and individual characteristics, which influence behaviour at work in a way which can affect health and safety.
Price
This is a BQF event hosted by GSK, CQI members gain an exclusive discount for this event
BQF Member / CQI Members - please quote discount code: £ 75 +VAT -: CQIBQF17
Bookings:
Please register here with your exclusive discount
A substantial amount of human intervention is inherent in the day-to-day operations of any business. Human error can be a signal of potential weakness in business systems.
GSK, one of the largest global pharmaceutical companies in the world, is exploring new ways to enhance its approach to quality by looking at the world through the lens of human experience.
At this event we will hear GSK's story first-hand, and explore how we can apply human factor learnings to the way we work to assure quality and sustainable business results.
Across its manufacturing cycle, GSK is developing its capability to understand where human factors are influential and targeting improvement activities there. The process includes identifying opportunities for error and reducing them. Opportunities to improve the cultural environment to encourage the desired behaviours including a no blame culture is a key element of the approach.
Event Speaker
At the event we will also hear from CIRAS who is also looking at innovative ways to enhance safety culture and prevent future errors for its members. Chris Langer, Human Factors Advisor, will share CIRAS' human factors approach, using examples of good fatigue management, mindfulness and the benefits of step change in safety culture.
Human performance is both an opportunity and a challenge for any industry so we are very keen to use this session to share experiences. To facilitate sharing we will include small workshops, conversation and experience sharing. The agenda will follow a cycle of human factor concept, interactive exercises and discussions along with practical examples.
Who should attend?
Performance improvement leaders who want to understand more of the importance of human factors.
People managers, HR professionals and change practitioners who need to integrate human factors.
Leaders with a human performance story to share.
Why attend?
Share strategy and practise of how to weave Human Factors into existing programs and initiatives.
Strengthen understanding of HF and working in a complex world.
Learn how HF in the preventive space supports the Safety, Quality and Culture.
Understand how HF links into EFQM model – through culture.
Hear ideas for potential application or development of HF in your company.
Special Interest Group
If there is sufficient interest, a special interest group for human factors will be established to develop knowledge and share further practice.
The Profession Map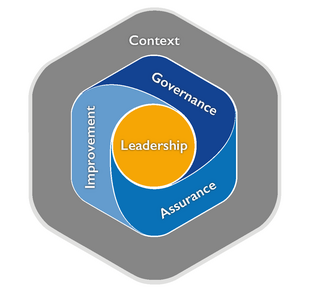 Your route to success - equipping modern quality leaders to meet evolving business demands.